Albaggio's 2016 NFL Week One Picks Against The Spread
Updated: September 10, 2016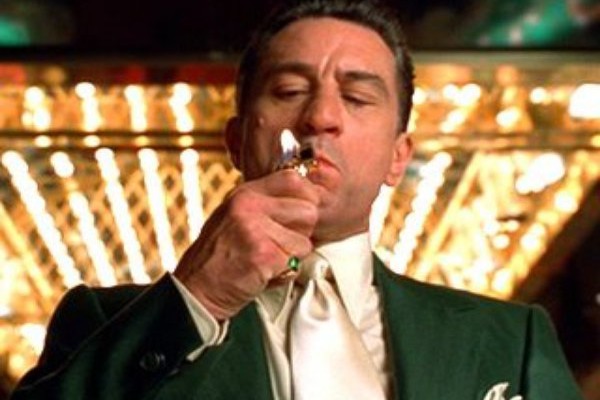 Well ladies and gentlemen, September has once again crept up on the calendar and by now all of your fantasy football drafts should be completed.  Your Thursday night, entire Sunday, and Monday nights are now officially occupied, and your DIRECTV bill has raised an additional $50 per month until December because each year they've bamboozled us into thinking it is worth it when in reality they're "pissing down our back and then tell us it's raining".  
I stole that line from Dennis Frantz on NYPD Blue but to be fair it still makes me laugh over twenty years later.  Anyhow, I'm proclaiming this my "comeback year" after an ATROCIOUS record against the spread last season.  The unambiguous news is that last year's choke job was an aberration.  
At least that's what I'm telling myself considering I went 12 games over .500 in my inaugural year writing this column.  Think of my Year 3 in accordance to the Netflix series "Bloodline".  I absolutely crushed it in Season 1, stalled out record wise but was still entertaining in Season 2, and Season 3 (which hasn't been released yet) will be a true gauge of my intestinal fortitude.  If you didn't get that joke, I'm sorry you've been deprived of never seeing the 1987 classic "Predator".  
If you did get it, Jesse "The Body" Ventura thanks you.  I thought about comparing my column to the show "Lost" on ABC but then I realized after six seasons of mystery, suspense, and anticipation I still don't know what the fuck happened in the finale nor does anybody else who was tortured by watching the show from 2004-2010.
 Damn you J.J. Abrams and Damon Lindelof…DAMN YOU!!!  Enjoy my NFL Week 1 picks against the spread (ATS).
As always, home team in ALL CAPS
BRONCOS (+3) over Panthers
I guarantee 73% of you have already stopped reading and I still have 15 picks to go.  Trust me, I get it but let me do my best to explain.  Las Vegas makes their money by the public betting against home underdogs.  Guess who was 3-0 ATS last year as a home underdog?  You got it, the defending Super Bowl Champion Denver Broncos.  
Similar to B-Rabbit in the movie "8 Mile", I already know your rebuttal before you hit me up on Twitter @jamesalbaLA…"hey numbnuts, you realize Trevor F&%$ing Siemian is starting for Denver at QB right?!?!"  I digress; maybe I shouldn't start off a segment with the words "trust me". 
JAGUARS (+5.5) over Packers
Two things happened in my "big league" fantasy draft last Sunday that put a damper on my usually upbeat psyche going into the 2016 NFL season.  First, I spent a combined $149 on TWO players ($83 on Aaron Rodgers and $66 on Ezekiel Elliott) in a $200 salary cap league.  Secondly, because of this alpha male style of auctioning, I didn't get to draft another player for a FULL TWO HOURS because I was so broke.  
I take that back, three things happened last Sunday at my draft…the latter was I was almost laughed out of the league.  
Instead of naming my team "R-E-L-A-X", I should've contemplated "Sucka from anutha Mutha".  I like the Packers 24-20 which makes Green Bay 1-0 but gives the Jags the cover and the home underdogs an 2-0 start to the season.
Bills (+3) over RAVENS
Call me crazy but I like Tyrod Taylor to have a top 10 fantasy QB year for Buffalo.  He's a dual threat in the passing/running game and the buzz is his decision-making has improved and overall game management looks a bit more polished.  
The Ravens on the other hand have 17 RB's on their roster, the #1 WR (Steve Smith Sr.) is so old that he's two years away from being eligible for receiving social security benefits and their #2 WR is a former country star turned politician who rose to fame by placing second on American Idol in 2003.  
Wait a minute…did I just mistake Clay Aiken for Kamar Aiken??? My bad Kamar, but good luck restoring Joe Flacco's confidence after posting a QBR of 40.9 last year which ranked 32 out of 33 last year in the NFL.  I like the Bills to win outright 23-17.
Bears (+6) over TEXANS
We're officially in the "Danger Zone" folks.  It's only four games into the slot and I'm picking my fourth underdog.  If there's a game you'd like to bet against me this should probably be it.
 Jay Cutler is laughing his double-chin ass off knowing that he screws me in a bet or parlay about seven times a year but I really like Jeremy Langford at RB and REALLY like WR#2 Kevin White as a fantasy sleeper.  
He missed his entire rookie season due to injury but the 6 foot 3 inch specimen was the 7th overall pick in the 2015 draft and the Bears have loved what they've seen so far in practice.  Let's just hope good ol' Jay doesn't "Cutler it up" and even if Chicago doesn't get the win, somehow they manage to cover the 6 points.   
Browns (+4) over EAGLES
You wanted your poo-poo platter of a game Week 1, well you got it in this 1pm ET matchup they're dubbing a "professional" game.  Just out of curiosity I looked up the over/under win totals for both of these teams combined and it was 12 (Eagles 7 wins, Browns 5 wins).  
Not only would I parlay the under on those two win totals with money I don't have, I'd also say there's four teams who could match that combined win total by THEMSELVES (Carolina, Green Bay, New England, and Pittsburgh).  Cleveland has been compared to the NBA's Philadelphia 76ers with insiders saying they're somewhat "tanking" but cutting key players whose salaries are too high and collecting draft picks as future assets.  
Well let me be the first to congratulate former BASEBALL general manager (Paul DePodesta) now posing as Cleveland's GM.  Your "Moneyball" approach is going to get RGIII killed in his first season back as a starter in almost two years.  The good news is I hear Johnny Manziel is still available. Errrrrrrrrr…
FALCONS (-3) over Bucs
Kind of like QB Jameis Winston, like RB Doug Martin, LOVE WR Mike Evans for the Bucs this year.  The only problem was I had to Google their head coach.  His name is Dirk "Diggler" Koetter by the way and he got promoted from his role as their offensive coordinator in 2015.  
Usually I never wager on a game in which I think they head coach could be the key factor in the matchup but I'm taking Falcons head coach Dan Quinn and laying the 3 points this week.  I figure if all else fails they can pump fake noise into the stadium again for the home field advantage.  Too soon Falcons' fans?  I think not…
Vikings (-2) over TITANS
My subpar basketball career may have ended at the University of Sioux Falls in 2001 but if you gave me a ball and told me to make a layup today, September 7th, 2016, I could still do it and I'm about to prove it to you.  
This segment is dedicated to Matt "the huskiest guy to run a full marathon in 3 hours and 9 minutes" Alley who complains that I never give him enough love in my articles and who also has been deemed a traitor in my eyes because he ditched his beloved LA Rams upon moving to Sioux Falls, SD and has pledged full allegiance to the Minnesota Vikings. 
It's by far my favorite part of this piece for the week and may even crack my all-time Top 10.  Minnesota Vikings fans, the only chance you have of making the  playoffs this year after the Teddy Bridgewater injury is if Sam Bradford can channel his inner Ricky Vaughn for the movie "Major League".  
Hope you all enjoy this as much as I did : ) 
JETS (+2.5) over Bengals
Las Vegas is BEGGING the public to take the better team on paper, which is Cincy, but I'm not taking the bait.  I really crunched the numbers on this one and the deciding factor was the Jets moneyline (ML) bet I was seeing was as low as +115.  This means if you take the Jets to win outright, a $100 bet would only pay you $115.  
This tells me the "sharps" (true Vegas handicappers) think this game is almost an even matchup because the Jets have the home field advantage.
 Personally, I'd leave this game alone but if you're a fan of watching solid defense, this could be a dogfight with 2 of the top 10 considered to be the best in the business going at it.
Raiders (+1.5) over SAINTS
I've labeled this the "Dr. Jekyll and Mr. Hyde" game.  Are we going to see the Oakland team all the West Coast talking heads are buzzing about and the same under achieving New Orleans team of last year or is the hype going to be too much for the Derek Carr and Khalil Mack led Raiders in a notoriously tough place to win a road game in?  
I don't know but it makes me feel better that nobody else does either.  Let's see where both of these teams are at midseason and proceed with our future deliberations then.
CHIEFS (-7) over Chargers
Stay away from this game.  Don't tease it in a parlay, don't pick either team in a survivor pool, and definitely don't bet it straight up.  I'm calling it now that something funky is going to happen in this game.  I'm also predicting a back door cover but the problem is I'm not sure which team is going to unveil the lucky rabbit's foot in the 4th quarter.  
I chose the home team but don't think for a second Alex Smith isn't capable of ruining this cover…because he is.
Dolphins (+10.5) over SEAHAWKS
Do I think Ryan Tannehill is a subpar QB?  Yup.
Do I think Miami will be mediocre at best for ANOTHER year?  Yup.
Do I think Seattle is the toughest place to play in the NFL?  Yup.
Do I think the Seahawks or Panthers will represent the NFC in the Super Bowl?  Yup.
Do I think ANY team should be favored by more than 10 points in Week 1 of an NFL season?  Nope.
COLTS (+3.5) over Lions
I texted my buddy Brandon Barber (shout out to Kaotic Radio by the way) who bleeds Detroit Lions football…no literally; here's the proof 
Anyways, I asked him what he thought about the upcoming season and the following was his exact quote.  "For Lions fans, it's like another year of being in a verbally abusive relationship.  You stick around for the good times, hoping for them to make good on their promise to change.  
All the while you just wait for the tongue lashing and hurtful emotions to appear."  YIKES!!!!!  But wait, it gets better.  I asked my boy JT who I've referred to in prior articles the same question and here is a screenshot of his email.  Your 2016 Detroit Lions ladies and gentlemen…
Giants (Even) over COWBOYS
The following is a screenshot of the conversation with my buddy Enrique who's a diehard Cowboys fan the day Twitter announced Tony Romo would be out 6-10 weeks with basically a broken back.  
Before I could respond with something witty I realized he had changed his number.  
As Triumph the Insult Comic Dog from Conan O'Brien would exult, "I kid, I kid!!!" but too be fair, did anybody actually think Romo would make it through the season healthy?  On the other hand, is Jerry Jones so cursed after parting ways with Jimmy Johnson that he can't even keep his QB#1 healthy through the preseason?!
 I don't know but as a huge NY Giants fan, I don't care.  I like ODB and our new rookie WR Sterling Shepard to both reach the "pay dirt" (end zone).  Giants 28, Cowboys 24.
CARDS (-6) over Pats
So Tommy Terrific is sitting this one out due to suspension and Jimmy Garbagepailkid, I mean Garoppolo, is getting the starting nod.  This game scares me because after all let's face it, Bill Belichick did coach a Matt Cassel led team to an 11-5 record in 2008.
 Matt Cassel just sold me a set of Whitewall's for my Toyota Tundra a few weeks back (that's officially two "Major League" references, I'm on a roll).  Uggggh….I'm unwillingly taking the Cards laying the 6 points and hoping Carson Palmer is having amnesia due to last year's playoff stomping delivered by the Carolina Panthers.  
Steelers (-3) over REDSKINS
Here's the problem with this game.  There's no way in hell I want to take Kirk "YOU LIKE THAT!!!" Cousins over the only team who could dethrone the Pats in the AFC this year.  
Even without RB Le'Veon Bell, I'm not sure how Washington is going to outscore Pittsburgh and as much as I love CB Josh Norman, there's nobody in the WORLD who can hold WR Antonio Brown's jockstrap right now.  The guy is simply can't be covered.  
Having said all of this, that home underdog sure does look enticing.  Screw it, I'm taking the Steelers laying the 3 points and when DeSean Jackson catches an 86 yard TD pass late in the 4th quarter, I'll kick myself in the nuts later.
49ERS (+2.5) over Rams
What did I learn on this season of "Hard Knocks" do you ask?  Well, Ryan Gosling, I mean Jared Goff, doesn't know where the sun rises and sets although that hasn't changed in the last billion years.  DE William Hayes doesn't believe in dinosaurs but DOES believe in mermaids.  
My favorite part is when Hayes is standing directly in front of the collection of fossils that literally shows the physical presentation of a dinosaur and Hayes asks the curator, "you really believe in this stuff?"  Uhhhh, yeah William, that's kind of her job.  
Last but not least, why is nobody talking about J.K. Simmons did a cycle of HGH and then pulled off an Oscar Worthy performance of defensive line coach Mike Waufle.  
Seriously, am I the only one who thought that guy was going to physically rip somebody's head off with his two bare hands?!  I know San Francisco is a heaping pile of fecal matter but I'm taking the home team and the points in what's sure to be a game so boring that most people on the East Coast who don't have money on the game will be turning it off by halftime.
Enjoy your weekend everybody and feel free to comment on the section below or hit me at my Twitter handle @jamesalbaLA