A Fan's Indifference To DeMarco Murray's Cowboys Return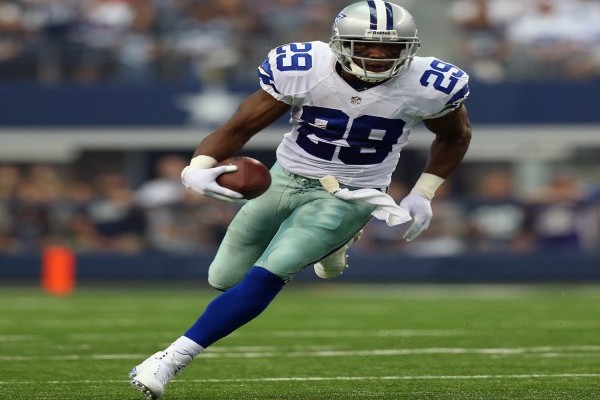 Being a Cowboys fan during the 2014 NFL season was like nothing I had experienced as a football fan before. Instead of usually coming into the season knowing that at anytime the Cowboys were going to utterly let me and the rest of Cowboys nation down week after week, I tried something different. I came into the season expecting another abysmal 8-8 or 6-10 season; and I just wanted to enjoy football as whole and not the mediocrity that are my Dallas Cowboys.
But as proof that I know nothing about football, the Cowboys played some of the best football the franchise has played in years, and a large part of that was due to the Cowboys getting back to what made them great during their dynasty years in the 1990's, a thriving run game. Demarco Murray had a fantastic season for the Cowboys and with his 1845 yards, 392 carries and 13 touchdowns. But in this era of not over paying for running-backs when they reach a certain age, is Murray worth the risk? And that's where my indifference comes in.
If It Ain't Broke, Don't Fix It…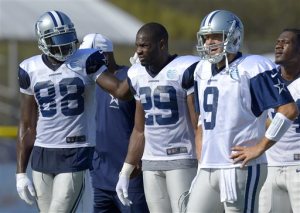 Having a premier running back definitely takes a load off of the offensive weight on the quarterback's shoulders. A stud running back keeps defenses honest and helps a good offense become a great offense when everything is clicking correctly. That is what happened with the 2014 Dallas Cowboys.
Jerry and Stephen Jones finally remembered what made the Cowboys a juggernaut in 90's, and started building an offensive line in 2011 with the drafting of Tyron Smith. Since then it's been homerun after homerun for the Cowboys in drafting lineman, and in the process the Cowboys have built one of the best offensive lines in the business.
And it is behind that line DeMarco Murray was able to have such a dominant season carrying the ball. Murray has elusive open field speed and has an uncanny ability to find open holes that don't seem to be there on first glance. He is a tough runner who always fights for extra yards and he gives it his all on every single possession he touches the ball. Murray is good on any down, from 1st to 4th, and he has really good hands coming out of the backfield. He's the total package as a running back. And it can be argued that without Murray, the Cowboys would have endured another subpar season while missing out on the playoffs for a 5th straight year.
Murray gave the Cowboys an outlet that they haven't had since the days of Emmitt Smith. With Murray in the line up, Tony Romo was asked to do less in terms of having to carry the team for 4 quarters, and it made life at Valley Ranch far easier for the Cowboys. 2014 was a remarkable season for the Cowboys running back, and who wouldn't want to repeat that feat? And that's where all the cons come in in regards to the pros of the 2014 season.
Contract Year Subterfuge?…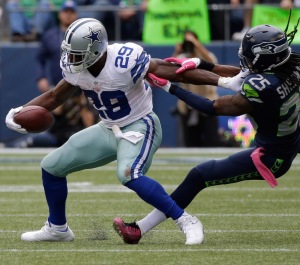 As much as I appreciate everything Murray has done for the Cowboys during his tenure with the team, the Cowboys must keep it strictly business and do what they feel is right for the future of the franchise. Is giving Murray a long-term contract a smart idea? Absolutely not, especially not at 27 years old after a season where he had 175 carries more than the 2013 season. It's no secret that after a season of so much punishment, a running-back's body is likely to decline. Marshall Faulk hit 1300 yards at 28 years old, and he never reached 1000 yards again his career.
Same can be said for guys like Clinton Portis who rushed for 1487 yards when he was 27. Portis never hit 1000 yards again and by age ripe old age of 30 he was out of the NFL for good. Once a running back hits a certain age and takes a good amount of punishment, it is time to move on. It's a terrible way to look at it, but it's the nature of the business. I understand that Murray hasn't had the same amount of carries as the players I just named, and obviously that will play a factor in him staying healthy. But it's still something to be concerned with.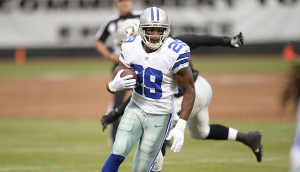 Then there is the school of thought from some die-hard Cowboys fans who believe Dallas' mighty offensive line has more to do with Murray's success than his pure running ability. I can't say for certain how true or not true that is. Can the Cowboys possibly have a running back by committee that can do the same thing Murray does? Behind that offensive line, which is going to be one year better next season, I wouldn't doubt it.
Would I rather just one premier rusher to carry the load, absolutely, but as long as the job is getting done I can personally care less who is in the backfield behind Romo, or how many different people it is getting the job done. Then there's Murray's injury history. Every time Murray is slow to get up or gets tackled in general, the heart of every Cowboy fan stops.
This past season we were all waiting for the other shoe to drop on the Cowboys losing Murray for a significant amount of time, thus prompting another 8-8 season. Murray stayed healthy and that terrible outcome did not come to fruition.
But do the Cowboys really want to be put in the position of paying a guy $10 million a season for 3-5 years and worrying that every snap he's going to be injured? That's a tough ask. So as you can see, there's good and bad that comes with Murray. The bad worries me more than anything because all it takes is one injury and a lack of cap space to derail all the good the Cowboys built up in 2014. The Cowboys already have an injury prone star in Sean Lee, do they really want to spend money on a second one?
The player I really want as the Cowboys running back is Adrian Peterson, but, that's a dream I highly doubt becomes a reality. But a man can dream, can't he?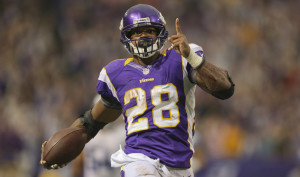 I'll gladly have Murray back, but whatever happens with these contract negotiations, the Cowboys will be ready for the 2015 NFL season, and I believe they'll build off that momentum they left off with in 2014. When it comes to the Murray situation, it doesn't move the needle for me one-way or the either. And I don't know if that's a good or bad thing in regards to Murray as a Cowboy.