Radiohead: From Grunge To Rock Gods
Updated: February 13, 2014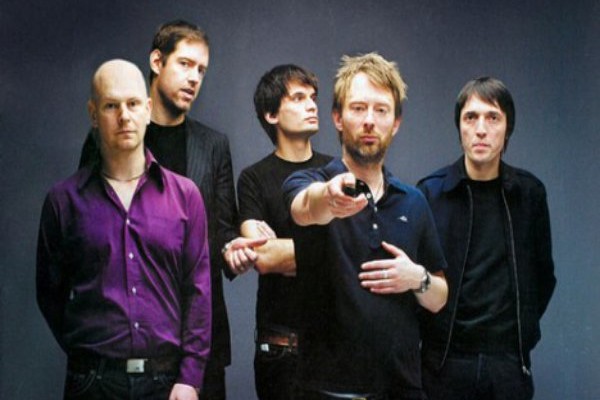 The 1990′s spawned some of the greatest rock bands of all time, and that decade was a far cry from the glitz, big hair, tight spandex clothing and make up wearing rock stars from the 1980′s.
The 90′s music scene wasn't about gimmicks; it was more about expression in a way that prior generations had trouble understanding. With the advent of Grunge, the second coming of punk, the main stream popularity of alternative rock and the later popularity in the decade of Nu Metal, rock music during the 1990′s was a different experience from band to band, but it was amazing.
And although there were a lot of bands that came out during that 10-year span, there are a select few that have produced music that stands the test of time and continue proving they are legends, and one of those bands is Radiohead.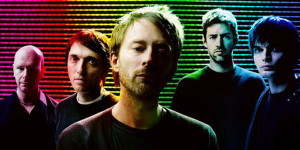 If you don't know Radiohead's music then you've done yourself a grave disservice musically, and if you have listened to them and don't enjoy their music then so be it.
Because everyone has their own cup of tea when it comes to music, but there is no denying that the 5 members of that band have created some of the most amazing songs in Rock n Roll history and are still going strong and reinventing themselves. 
Before they were the legends they are now, Thom Yorke, Johnny Greenwood, Ed O'Brien, Colin Greenwood and Philip Selway were a regular band out of the United Kingdom trying to make a mark in the music industry.
It just so happened they began their careers during the most important era of rock music in 30 years, Grunge. Radiohead's debut album Pablo Honey was written and played in the same grunge heavy style that made American bands like Pearl Jam, Alice n Chains, Sound Garden, Stone Temple Pilots and of course Nirvana, the most popular bands in the world at the time.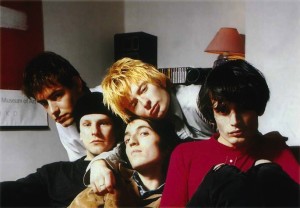 Every record on Pablo honey from the lead single "Creep" to "You" and my personal favorite, "Anyone can play guitar" were heavy with guitar riffs steeped in distortion and power chords and some complex chord voicing that go so perfect with the depressing and solemn style of the Grunge era. 
Three years after they gave us Pablo Honey, they followed it up with The Bends, and this was their last truly Grunge heavy album. And of all the great songs on that album like "Fake plastic trees," "My Iron lung" and "Planet Telex," there is possibly no better pure embodiment of guitar greatness of that era of music as the four amazing minutes of their rock masterpiece "Just."
A friend once described Just to me as a record that was "Pure Grunge," and he was absolutely correct. In my opinion, Just is the best combination of what made the three guitarist of this band beyond exceptional.
Each one of them played a special part in creating such an epic ode to the Grunge era with that record that even when listening to Just now it's hard not to get goose bumps listening to Yorke's 4 chord acoustic intro and Johnny Greenwood closing the song in epic fashion. Everyone thought The Bends was a really good album, but Radiohead's next offering blew the doors off the rock world. 
In 1997 came their Sgt. Pepper, and easily one of the 10 best albums of the entire 90's, Ok Computer. And with it a uniquely special video for their lead single "Paranoid Android."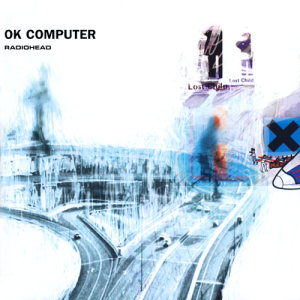 If you don't play guitar and never plan on it, my one piece of advice for you would be to learn guitar just to play Paranoid Android, sell the guitar, and never pick up another guitar again, and I guarantee you will never feel cooler in your life. Is there any video in the 1990's that was cooler than Paranoid Android? Possibly, but not many.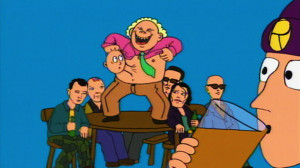 The intro to Ok Computer, "Airbag," set you up for a journey that you were about to take with Radiohead that you knew would end with you already anointing them legendary, and that's exactly what happened. Between "No Surprises," "Electioneering," and the aforementioned Paranoid Android, Radiohead gave us their most complete album and possibly their best album ever. 
With such a large departure in my opinion from their first two albums stylistically, Radiohead started to show the world that they were able to do anything they wanted musically, and they began exploring other genres of music like their use of Electronica on the albums Kid A and In Rainbows.
Even on those two albums they always stayed true to their roots as a true rock band with cuts like "Optimistic" and "Jigsaw falling into pieces." Both are great rock songs on albums that would be considered not purely rock albums. 
By the time In Rainbows dropped, Radiohead were already rock legends in the UK, in the United States and frankly, everywhere. Radiohead gave us live shows that were amazing like Glastonbury in 2003 and their legendary performance at Bonnaroo in 2006.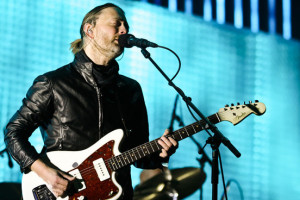 Their performances throughout the years on shows like David Letterman, live with Jools Holland and the show at Le Reservoir that Johnny and Thom did in France while the rest of the band watched on like appreciative fans, were all legendary. 
Radiohead is just another product of a bygone era of music that has not been seen nor duplicated since. The last real great era of rock music came in the late 90's and early 2000's with the emergence of the Garage Rock Revival or the "The Bands" which I will be discussing in another piece soon, but before that era, it was Radiohead and countless other amazing bands that made the 90's the great decade it was. 
Radiohead are still performing, still making great music, and still showing new bands how it's done and why they've been great for over two decades.
It's a testament to their genius that after so many years we can listen to any album from Radiohead and easily say they were so far ahead of their time, and still are. There will never be another Radiohead, and honestly, we are all better off for having this one unique group of geniuses. Long Live Radiohead.