Week 13 NFL Vegas Style Picks
Updated: December 1, 2013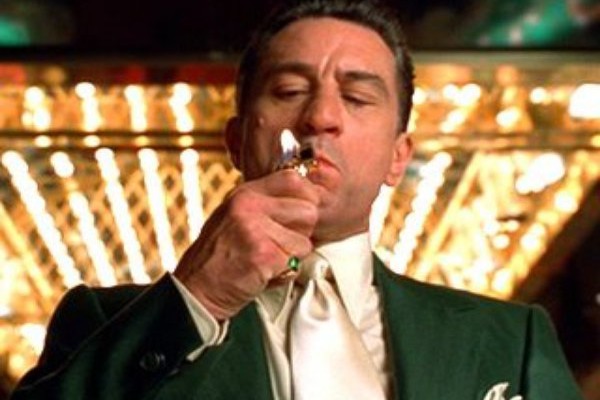 The Week 13 Vegas NFL Picks are here! Place your bets and make sure you pay attention to everything Garrett tells you. It could be the difference between a great pay-day, or your wife putting you outside because you just lost this month's bill money. Enjoy!
Chicago Bears (+1) at Minnesota Vikings
The Bears strong defense will handle the weak offensive line of the Vikings. This might be a defensive showdown. Bears pull it out with a late field goal.
Prediction: Bears 17 Vikings 16
Arizona Cardinals at Philadelphia Eagles (-3)
I like the Eagles playing at home against this warm weather Arizona team. Foles won't continue to dominate the way he has but look for McCoy and the short passing game to thrive. Could turn into a defensive struggle.
Prediction: Eagles 24 Cardinals 17
Miami Dolphins at NY Jets (-2)
Miami has a nonexistent run game, and the Jets are the most inconsistent team in the history of life. Last week I found myself watching the Dolphins game for some unknown reason. One thing I did notice, Miami is hot, temperature wise, right now. Something I always hate is the sudden change of hot to cold and vice versa. I don't think Miami will handle the weather well and Jets get the home win. 
Prediction Jets 16 Dolphins 10
Tennessee Titans at Indianapolis Colts (-3.5)
Last week the Cardinals took the Colts behind the woodshed and WHOOPED 'EM. Colts bounce back and take it out on a bad Tennessee team. 
Prediction: Colts 33 Titans 17
Jacksonville Jaguars at Cleveland Browns (-7)
Jaguars might not be the stone cold lock for the number 1 pick anymore. Browns are big home favorites and I like them in this one. Josh Gordon has put up some big numbers in the past few weeks and will continue to dominate against a weak secondary. 
Prediction: Browns 28 Jaguars 10
Tampa Bay Buccaneers at Carolina Panthers (-7.5)
Bucs are playing well as of late. Panthers continue to impress by racking up the wins. Cam continues to assert his offensive prowess. The Big QB will have a big day against the inconsistent Bucs D. 
Prediction: Panthers 24 Buccaneers 10
New England Patriots (-7.5) at Houston Texans
What a come from behind win last week for the Patriots. A great team effort and the playmakers made plays.  One huge flaw the Patriots have is their interior run defense. It won't affect them in this one but it might hurt their chances to go deep into the playoffs. 
Prediction: Patriots 31 Texans 16
St Louis Rams at San Francisco 49ers (-7.5)
This is Big game for the 49ers.  They finally get Crabtree back from a torn Achilles. 49ers are just too much up front on offensive line for the Rams to handle. Their front 7 on defense is the best in the league, and they have the ability to dominate football games. 49ers win this one big.
Predictions: 49ers 34 Rams 17
Atlanta Falcons (+3.5) at Buffalo Bills
Falcons try to salvage some amount of respect with a road win against Buffalo. How can a team go from cream of the crop in the NFC to AWFUL?  Who knows. Falcons salvage some shred of pride and pick up a win. 
Prediction: Falcons 17 Bills 13
Denver Broncos (-6) at Kansas City Chiefs
I'd love nothing more than to see the Chiefs win this one but it won't happen this week. KC has some major health issues. The way to stop Peyton is by getting to him and disrupting his rhythm. KC's outside linebackers Hali, and Houston both went down with injuries last week.  Denver takes control of the division with this one and picks up the season sweep against the Chiefs.
Prediction: Broncos 31 Chiefs 17
Cincinnati Bengals at San Diego Chargers (-1)
Phillip Rivers is quietly having a MVP type season. Putting up great numbers and keeping his team in the hunt. San Diego picks up a crucial win in this one at home. 
Predictions: Chargers 27 Bengals 21
NY Giants (+1) at Washington Redskins
Giants have been playing well of late. Winning 4 in a row and losing a heartbreaker to the Cowboys in their last 5. Giants continue to dominate on defense as their run game thrives on the road. 
Prediction: Giants 17 Redskins 14