Albaggio's Week 11 NFL Picks Against The Spread
Updated: November 22, 2015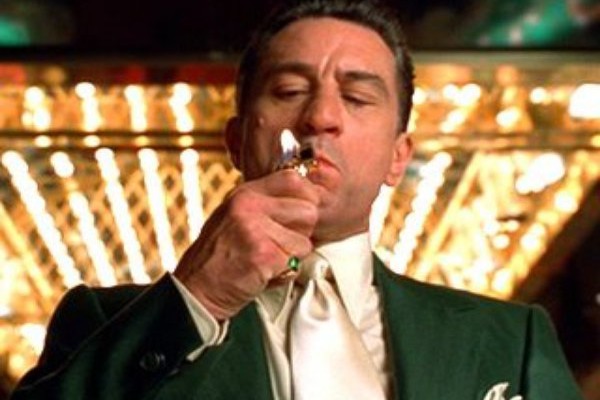 You all know by now my infamous buddy Smash McSmasherson from Dublin. Due to his high-profile government job his alias is always changing unlike the shitty weather in his otherwise lovely country of Ireland. Earlier in the week he indirectly wrote my introduction for me so without further ado, here's a still shot of our WhatsApp conversation…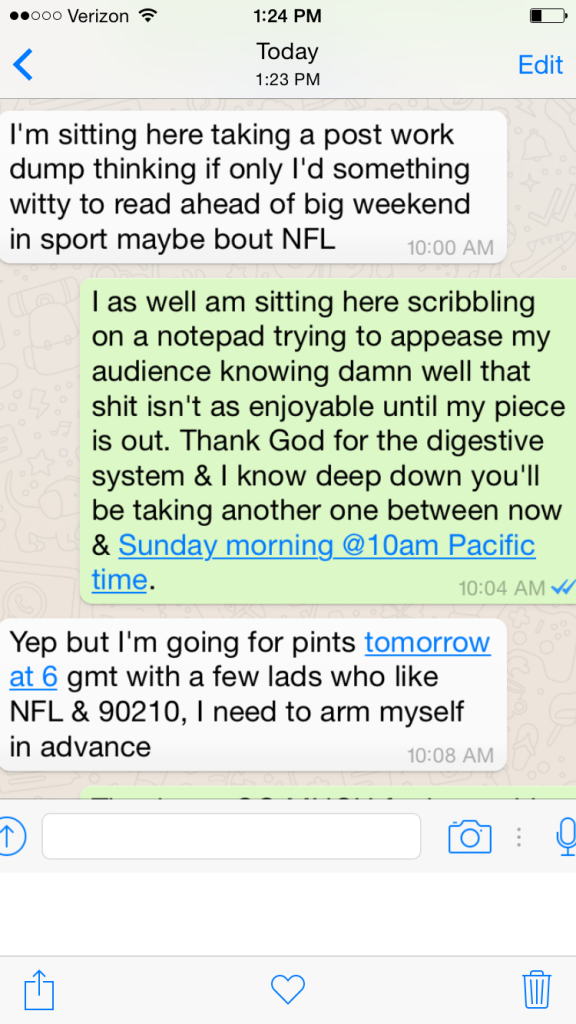 Enjoy your Week 11 NFL Picks ATS everybody.
LIONS (Even) over Raiders
Although I've been heavy on the Oakland bandwagon throughout the season, I couldn't ignore that Minnesota was 7-1 ATS which is why I picked them over the Silver & Black last week. Instead of gloating in my victory, a 90210 parallel popped into my head that scared the shit out of me…Are we sure the Raiders aren't Emily Valentine from Season 2? Oakland gave us a few wins ATS, Emily had a few kick ass dates with Brandon at the Peach Pit.
Oakland has a young potent offense led by Derek Carr, Amari Cooper, and Latavius Murray while Brandon inferred Ms. Valentine was one of the greatest shags of his young life, but here comes my deranged prediction.
Remember when Emily bullies the group into visiting an underground club where she takes ecstasy and spikes Brandon's drink and he immediately breaks up with her after which in turn makes her stalk him and end up in his driveway with the entire homecoming float doused in lighter fluid as she holds a lighter in her hand?
Well, I do and if the Raiders blow this game to the horrific Lions, that's the equivalent of Al Davis resurrecting from the dead, grabbing the lighter and torching the float as well as the Raiders chance at a AFC Wild Card bid.
Colts (+6) over FALCONS
From everything I've read and every degenerate gambling podcast I've listened to, it sounds like the Vegas sharps are staying away from this game. They're claiming there's too many unknown variables with Andrew Luck out and Atlanta reeling as of late. Perfect!!!
This gives me the opportunity to go Roy "Tin Cup" McAvoy and make the Colts my lock of the week by telling David Simms to go f#[email protected] himself because he threatened to take me off the bag if I didn't refuse the bet from Craig Stadler and Lefty Mickelson and then me knocking it stiff from 250 yards. Now if I miss I will be dumping his clubs and throwing his bag into the lake, but hey, it will still be a "defining moment".
Jets (-3) over TEXANS
Weren't the Jets terrorizing the league on defense and the Texans being considered one of the worst teams in the NFL just a few weeks ago? Well as daylight savings came and gone, so did the fortunes of both of these teams.
New York has lost 3 of 4 and Houston miraculously have found themselves tied for first place in the comedic AFC South. I'm hesitantly taking the Jets laying the 3 points on the road and the only reasoning I can give you is that the Jets are going to rush the crap out of T.J. Yates and with Darrelle Revis shadowing DeAndre Hopkins, I'm not sure how the Texans will score more than 13 points this game.
Bucs (+6.5) over EAGLES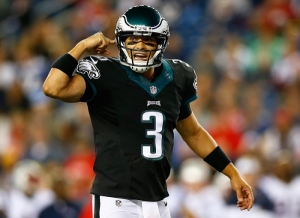 "City of Brotherly Love" huh Philly? How about you actually show some love and cover a spread in a game in which you're up 2 TD's and proceed to lose the game outright. Speaking of awful, I'm over watching Sam Bradford's corpse play football. He's better off teaming up and starting a business with Alex Smith.
I already nailed the perfect name for it…"10 Yard Fight". Actually, I would never disgrace that legendary Nintendo game by associating it with two #1 overall draft picks who can't throw a football as far as I can pee after about 6 beers. I guess by now you know I'm taking the Bucs as well as the 6.5 points (side note: I realize The Sanchize is starting this week and Philly will probably cover but I had to get a shot in on Bradford after dumping to the Dolphins last week).
BEARS (+1) over Broncos
Both the sharp and public money is on the Bears. Crazy, I know, but the premise behind it is Peyton was worth about 3 points according to Vegas which is why Denver is only favored by 1 rather than 4. The other variable in play here is that John Fox knows every tendency as it relates to Brock Osweiler considering he coached him at Denver before his departure to Chicago.
Does it scare me to take Jay Cutler against that vaunted Broncos defense? 100%, but with the Broncos depleted offensive line and the combination of C.J. Anderson/Ronnie Hillman not getting it done in the backfield, I'm afraid the process of elimination is leaving me taking the home underdog.
Rams (+2.5) over RAVENS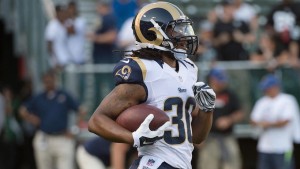 Bet against me on this one. This is a classic Vegas trap game with my neck getting snapped while going for the cheese but I'll state my case and let you decide. St. Louis is 4-5 ATS which isn't stellar but guess what Baltimore is this year? 1-7-1 ATS…that's DEAD last in the league folks.
On paper, the Rams are much better team especially on defense but like I previously stated, there must be some empirical data and/or trends I'm missing. If you find this data or trend, hit me up during the game on Twitter @jamesalbaLA and confirm that I'm a moron who didn't dig deep enough.
Cowboys (-1) over DOLPHINS
I may be a NY Giants fanatic but I also give props where props are due. I can't believe I'm admitting this but I'm actually cheering for the Cowgirls this week after this Tony Romo tweet…
— Tony Romo (@tonyromo) November 17, 2015
Redskins (+7.5) over PANTHERS
My heart, the last nine weeks (Carolina is 7-2-0 ATS), and the fact that I think Washington stinks tells me to lay the points and take the Panthers at home. That's why it really disturbs me that the stupid hook (.5 points) flip-flopped my pick. Don't let Washington's thrashing of New Orleans historically bad defense detract you from their scent.
If it smells like poop, looks like poop…well you know the rest. From the information I've gathered Vegas wanted this line at 6 but realized too much money would come in on the Panthers and they can't afford to risk that liability so they jumped it to 7.5 to receive money on both sides. Final prediction: Carolina 24 Washington 17
Chiefs (-3) over CHARGERS
If you recall, I went to this game last year in San Diego. Another thing you may recall was that my girlfriend wasn't thrilled that I predicted the Chiefs would win outright. Déjà vu anybody…?
VIKINGS (even) over Packers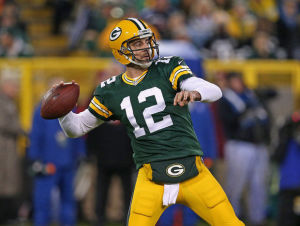 I'm not betting against the Vikings until their winning streak ATS ends (it's at 8 by the way). You folks know I love me some Aaron Rodgers but I have a new word for his spelling bee describing their last 3 losses in consecutive weeks including that abomination to the Lions last Sunday…S-H-I-T-T-Y.
SEAHAWKS (-13) over 49ers
Vegas could have made the line 33 instead of 13 and it still wouldn't have mattered. I may joke and embellish about several things to entertain my audience but betting on Blaine Gabbert isn't one of them. As Jalen Rose always mentions on the underrated "Jalen & Jacoby" podcast….NOT GOING TO BE ABLE TO DO IT!!!!!!
CARDS (-4.5) over Bengals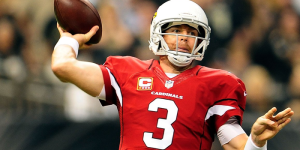 Here's your game of the week and it's not even close. Correction, this is your matchup of the week, we'll have to wait until Sunday night to see if the game lives up to the hype. The Red Rifle (Andy Dalton) shot his first blanks of the season in a mind blowing loss last Monday night to the enigmatic Texans while the Cards scored an impressive victory over a shell shocked Seattle defense. Simply put, this game is going to come down to which QB makes fewer mistakes and I'm giving the edge to Carson "knee, don't kill my vibe" Palmer.
Bills (+7.5) over PATS
I bet you Danny Amendola never thought he would go for such money in a blind waiver fantasy league. Julian Edelman's season ending foot injury is a huge blow for last years' Super Bowl champs and with RB Dion Lewis already out for the season, we're going to see what kind of magic Belichick and Brady have left up their sleeve.
They do finally have a healthy offensive line but I think they get tested this week against a Buffalo team who's seeking revenge from a Week 2, 32-40 loss against New England. I like the Pats to improve to 10-0 with a final score of NE 28-BUFF 24.
Thanks again everybody for reading and enjoy your weekend.