NFL Week 3 Picks Against The Spread From Albaggio
Updated: September 25, 2016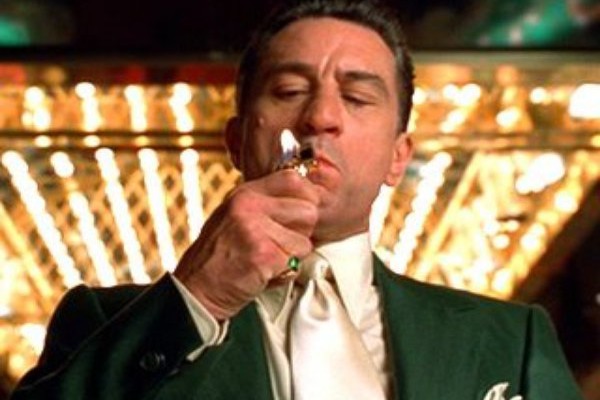 Last week felt like a 15 round prize fight gone bad…REAL BAD!!! I was following the game plan by sticking and jabbing and was up 4-1 on the score card (Pittsburgh, Tennessee, Cleveland, and New Orleans all covered.  The Deadskins did not). 
The drug tests haven't been returned yet but I could've sworn someone doped my water in between rounds because my performance took a turn for the worse.  The following is a round by round summary of my EPIC collapse.
Round 6:  As were the 49ers, I was up on the score card but then the Panthers switched to a southpaw stance which threw me off and I got edged out of the round. Carolina 49, 49ers 27.
Round 7:  Jimmy Garoppolo sees a weakness and starts working my right eye with a steady barrage of jabs.  Pats 31, Dolphins 24.
Round 8:  I now share Alex Smith's pain.  He can't throw the ball 10 yards down the field and I can't unload my big left hand.  Feeling frustrated.  Texans 19, Chiefs 12.
Round 9:  The Seahawks can't score a TD and I can't land a clean shot to the face.  Rams 9, Seahawks 3.
Round 10:  I win my only round remaining in the fight.  I nail Jameis Winston with a solid body shot but he scurries out of the corner to avoid further damage.  Cards 40, Bucs 7.
Round 11:  My ego gets too big, a la Blake Bortles, and I rush in early.  Philip Rivers catches me with a straight right hand and opens up my right eye that Garoppolo was working on early…I'M CUT!!! Chargers 38, Jags 14.
Round 12:  My legs are getting heavy and Matt Ryan knows it.  He has me on the ropes and as blood is blinding my right eye, he's beginning to stalk me like a cheetah.  Falcons 35, Raiders 28.
Round 13:  Denver's defense is imposing its will and I'm in trouble; deep trouble. Broncos 34, Colts 20.
Round 14:  Aaron Rodgers doesn't look like himself and either do I.  I'm getting beat to a pulp and my trainer is on the mat getting ready to throw in the white towel when I gaze over at him and scream, "NO, LET JAY FINISH ME OFF!" Vikings 17, Packers 14.
Round 15:  Cutler smirks and doesn't even touch gloves as the final round begins.  He's out for blood!  After pulverizing every legal part of my body, he hits me with a right hand so hard that his right thumb detaches from his hand and I fly over the ropes…KO, the fight is finally over.  Eagles 29, Bears 14.  (Post fight notes:  turns out Cutler only sprained his right thumb and will only be out 2-3 weeks.  Congrats Jay…)
Enjoy my Week 3 NFL Picks ATS everybody.
As always, home team in ALL CAPS.
(Check out my Twitter handle @jamesalbaLA to see my 1-0 start for Week 3.  I had the Pats +1.)
BILLS (+3.5) over Cards
It's my brother's birthday on Sunday.  He may just be the most irrational, loveable, delusional Bills' fan I know. 
Since the card didn't make it in the mail in time, here's your present big bro!!! (…and if the Bills somehow cover this spread, it may just be the second best birthday present I've ever given to him. 
The first was a Nike golf pullover from Pelican Hill Golf Course which I stole back two years later.  Welcome to the Alba Brothers ladies and gents).
TITANS (+1) over Raiders
There was an invasion of crickets last week in Oakland when the Raiders dumped to the Falcons at home.  I'm thinking about buying a Raiders jersey online and then sneaking in for a few snaps to play in their secondary.  Honestly, do you think you would know the difference? 
Browns (+10) over DOLPHINS
I wrote two brief letters to Corey Coleman within a week that I thought I should share with my readers.
Monday, Sept. 19, 2016
Dear Corey,
Thank you for absolutely BALLIN' OUT yesterday.  Your 5 receptions for 104 yards and 2 TD's won me my doubleheader in my favorite fantasy league.  Keep up the good work Champ!!!
Sincerely,
James Alba
Wednesday, Sept. 21, 2016
Dear Corey,
I apologize for "mushing" 4-6 weeks of your rookie season with a broken hand.  I'm a complete jinx but just remember, "it's not YOU, it's ME".
Deepest condolences,
James Alba
The Browns may suck but they did cover last week and Miami shouldn't be favored by 10 points over ANYBODY.  The Dolphins get their first win of the season in what just may be the worst game of Week 3.
Ravens (-1) over JAGS
Raise your hand if you picked Blake Bortles about 6 rounds too high in your fantasy draft?  Whoa, it looks like "The Wave" at the 1984 Olympics around here.  The Jags got absolutely embarrassed by the Chargers last week but the good news is Bortles threw two 4th quarter TD's when they were already down 35-0.  Congrats Blake, keep padding those meaningless stats.  You've officially become Major League Baseball's version of former LA Dodger Eric Karros.
PACKERS (-7) over Lions
Okay, so I wrote several different letters this past week; get over it.
Dear Olivia Munn,
On behalf of all fantasy owners, I was wondering if I/we could have Aaron back.  I miss him, I really do.  His swag is at an all-time low and his "discount double checks" have dwindled to the point where I'm getting worried about him.  I know it's not your fault and you seem like a reasonable woman so all I'm asking this week is for 378 passing yards and 3 TD's.  It would mean the world to me and other fantasy owners.  Thanks for your time.
Always hopeful,
James Alba
Broncos (+3.5) over BENGALS
With all due respect to the adored and departed movie critic Roger Ebert, I strongly disagree with 1 star rating of Beverly Hills Cop 2.  I'll give him this much, it wasn't as good as the original but then again what sequel is?  1 star (out of 5) is a movie you turn off within 30 minutes.  I've watched BH Cop 2 about 50 times opening credit to close and laughed my ass off.  What does this have to do with Denver at Cincy this week?  I'll tell you what; Denver's defense STILL isn't getting the respect they deserve.  I'm not saying they're underrated, I'm inferring they're not properly rated.  They scored two more defensive TD's last week and are going on a second consecutive year of sub-par QB play.  Let's see how the rest of the season plays out but we're looking at an all-time dominant run here. 
PANTHERS (-7) over Vikings
This matchup will feature 2 of the top 5 defenses in the league.  I was loving my boy Stephon Diggs the past two weeks but with the loss of Adrian Peterson, I'm worried he may receive a lot more attention from the Carolina secondary. 
I think the Panthers pull out the win at home but I'm trying to ponder by how much.  Hmmmm…when in doubt bet against Sam Bradford.  Carolina 24, Vikings 10.
GIANTS (-3.5) over Redskins
Everybody just STOP!!! Stop calling me, stop texting me, stop e-mailing me that the Giants are good.  We're the worst 2-0 team in the NFL and if you've watched either game, we could easily be 0-2.  The reverse jinx is officially in play…VIVA LOS GIGANTES!!!
BUCS (-5) over Rams
The Rams haven't scored a TD in two games.  I know you think I'm being lazy by cutting this segment short but what else is there to say?
49ers (+10) over SEAHAWKS
Did Seattle acquire an entirely new offensive line without me hearing about it? 
I'm a big proponent of not betting against Seattle at home but Russell Wilson is still banged up and the Seahawks have put up a whopping 15 points in two games. 
Take the 10 points and hope San Francisco doesn't put up a goose egg. 
Jets (+3) over CHIEFS
The following are five different ML (money line) bets from five different websites via ESPN.com
Westgate:  Jets +135
BOVADA:  N/A (not available)
BETONLINE:  Jets +121
Sportsbetting:  Jets +121
5Dimes:  Jets +125
Are you seeing a pattern here?  The sharps are giving the Jets a decent chance to win the game outright and so am I.  I'm taking New York getting the 3 points.
Chargers (+2.5) over COLTS
Besides playing at home, is there any other reason the Colts should be favored in this game? 
If the highest paid QB in the league (Andrew Luck) can't get a victory in this game and the Colts fall to 0-3, get ready for a media storm and the pundits to start seriously questioning the personnel around Andrew Luck. 
Whether it be the front office or the coaching staff, touching up those resumes may not be a bad idea.
Steelers (-3.5) over EAGLES
Philly isn't nearly as bad as everybody thought they were as an entire unit but I've got breaking news for you; Carson Wentz isn't the savior he's being made out to be either. 
He threw for 190 yards and 1 TD against a terrible Chicago defense and everybody wants to put him in Canton, Ohio (home of the NFL Hall of Fame). 
I'll make all the Wentz lovers a deal; if they don't get blown out of the water by Big Ben and the Steelers this weekend, I'll make amends to Carson in next week's column.
Bears (+7) over COWBOYS
No Jay Cutler this week, no problem…it just wouldn't feel right not taking the 7 points and proving to me once and for all who the winner of this bitter rivalry really is.
SAINTS (-2.5) over Falcons
Running out of time on my deadline and this game is a coin flip anyway…Tails it is.  New Orleans gets their first victory of the season.
Enjoy your weekend everybody.
Last week:  6-10 ATS
Overall:  15-17 ATS