Albaggio's NFL Week 2 Picks Against The Spread
Updated: September 17, 2016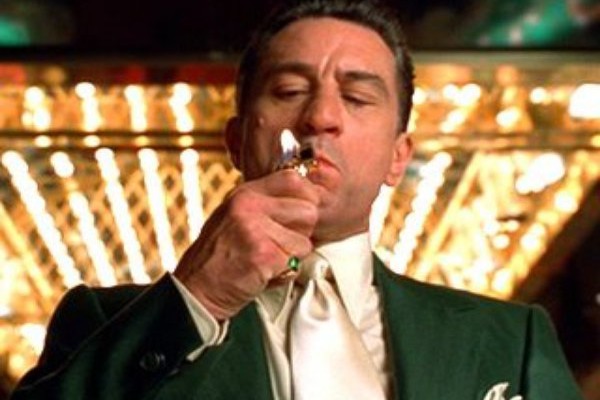 Last week I went 9-7 ATS but needed a clean 2-0 sweep on Monday night to do so. It felt like I went 11-5 because let's be fair, even on the games I missed the information was almost dead on. Let's do a checklist for a quick recap.
I LOVED the home underdogs ATS last week and they went 4-2.
The Bears were leading 14-10 (and were getting 6 points by the way so technically they were up 10) and Jay Cutler went into "finger up his butt" mode and puts up a goose egg (0 points) in the second half and the Texans win 23-14. I swear that guy reads my articles with his hand down his pants "Al Bundy" style while polishing off a baker's dozen of donuts at one sitting. Keep up the good work Jay, keep it up.
Tell me if this sounds familiar…"I chose the home team but don't think for one second Alex Smith isn't capable of ruining this cover…because he is". That's peculiar, pretty sure I wrote that last week and the Chiefs failed to push the bet because you don't have to kick the P.A.T. in overtime. If anybody was wondering a dart board with either Jay Cutler or Alex Smith's face is on my Christmas gift list.
The past is the past and Week 2 is upon us so here are your NFL picks ATS…
(Author's note: due to time constraints, my Thursday night pick will be posted solely on Twitter @jamesalbaLA …This week I had the Jets (-1) which puts me at 1-0 ATS. You're welcome…)
As always, home team in ALL CAPS.
STEELERS (-3) over Bengals
If you've never seen the football movie "The Longest Yard" (either rendition although the original starring Burt Reynolds is a classic) tune in Sunday for this classic rivalry. You're guaranteed to see some clotheslines, crotch shots, eye gouges and that's probably just what the camera will show.
You should be grateful we can't hear the audio otherwise kids under the age of 18 wouldn't be able to watch the game.
These two teams hate each other and you probably won't see a matchup as physical as this one for the rest of the season. Speaking of things I got right, Antonio Brown went for 8 receptions for 126 yards and 2 TD's. Unless PacMan Jones gets in his ear about a potential strip club after-party I like Brown to go bananas again this week. Pitt 28, Cincy 24.
Titans (+6) over LIONS
What bummed me out about last week was that I really wanted to take the Lions (+3.5) but my buddies wrote so much bad material about them that I felt like it would have been a contrarian pick. It doesn't matter though; the Lions shouldn't be favored by 6 over anybody besides the Cleveland Browns.
It would be nice if somebody on the Titans coaching staff showed Marcus Mariota old tapes of him at Oregon absolutely obliterating teams with not only his arm but also his LEGS. It's not like he ran a 4.48 forty yard dash at the NFL combine or anything. Oh wait, he did? Hey Tennessee, I'm free this fall for a minimal pay increase.
BROWNS (+6) over Ravens
Can't Cleveland just take the season off? College professors do it all the time and they just label it a "sabbatical". I would say I'm on to something here and send Roger Goodell an email about this but he's too busy swimming in his $44 million dollars a year salary Scrooge McDuck style.
Oh, and didn't I write last week that something terribly bad would happen to RGIII? I need to be careful; I'm starting to jeopardize people's careers here. Having said all this, I like Josh McCown to throw for over 300 yards and 2 TD's with the Browns losing the game but covering the 6 points at home.
REDSKINS (-2.5) over Cowboys
As a NY Giants fan, I have to admit Dak Prescott has been impressive. I think he has a chance to be a Top 15 QB in this league at one point in the future. Unfortunately for Dallas Cowboy fans, I think he makes some rookie mistakes on Sunday in his first regular season game on the road against a Washington team that got embarrassed by the Steelers on Monday night. Washington's running game has looked meager at best so look for QB Kirk Cousins to have a BIG game through the air. Washington 21, Cowboys 17.
Saints (+5) over GIANTS
Drew Brees to Willie Snead…that's all you need to know about the Fantasy drubbing I took last week. The Saints still have no secondary but too be fair I'm not sure if my Giants do either. We're definitely going to find out on Sunday. Last year Brees and Manning combined for 855 passing yards and 13 TD's. That's not going to happen again…as in EVER again but I think the line should be New York (-3) so I'm taking the Saints on the road getting the extra 2 points I think they deserve.
49ers (+14) over PANTHERS
Everybody hold your horses on the "San Francisco Treat". Last year they beat the favored Minnesota Vikings on the opening Monday night game and then proceeded to lose 6 of their 7 following games. Carolina is coming off a crushing road defeat to the defending Super Bowl champs (Denver Broncos) and is ready to deliver an ass whooping.
The question isn't whether or not they will win (I just TOTALLY jinxed my Survivor pick by the way), it's a question by how much. The line is Carolina by 14 points.
Personally, I'd stay away from this game unless you wanted to throw the Panthers in a 7 point teaser but I don't have that luxury writing this column. I'm taking the 49ers and the 14 points but just know I'll be shaking my head when Carolina is up 21-3 at halftime.
Dolphins (+6.5) over PATS
I've been waiting to write this segment ever since the Pats beat the Cards last week straight up when they were underdogs by 9.5 points.
There's a scene in the movie "The Departed" where Mark Wahlberg's character (Dignam) is interviewing/interrogating/belittling Leo DiCaprio's character (Billy) about why he is a state trooper. After a five minute ball busting (which you can view on YouTube but not here, just a bit too much profanity) he closes with, "Ya scored a 1400 on your SAT's, ya no Statie, ya an ASTRONAUT!!!" It made me laugh and think that somebody in the league's office should have conducted a similar interview with Bill Belichick.
There's a chance that he's not a human but rather a robot. He also could go down as the greatest coach of all time in ANY sport with all due respect to John Wooden, Coach K, Vince Lombardi and a few others. Is it a bad time to mention I'm taking the Dolphins getting the 6.5 points because they ALWAYS play the Pats tough?
Chiefs (+2.5) over TEXANS
Besides screwing me over, I'm not sure what the heck Alex Smith was doing for the first 3 quarters last Sunday. That team is way too solid to be down 24-3 to the Chargers at home. It's simply unacceptable.
Houston's WR2 Will Fuller is absolutely the real deal, as he was at Notre Dame, and that's fantastic news for WR1 DeAndre Hopkins who should start seeing less double coverage due to Fuller's explosiveness. I could see either team winning this game but I took the Chief's getting the 2.5 points because I loved being proved wrong every week by you know who.
Seahawks (-6.5) over RAMS
It's the HARD KNOCK life for us
It's the HARD KNOCK life, for us!
Steada treated, we get tricked
Steada kisses, we get kicked
It's the HARD KNOCK life!
Everybody see what I did there? That's a collaboration of a Jay-Z chorus and an HBO show featuring the dreadful Rams and I made it into their 2016 anthem. We need to start getting me paid Frantz Paul!!! Haha.
CARDS (-7) over Bucs
Famous Jameis looked pretty damn good last week and the Cards vaunted defense lost to a Pats team who were missing QB Tommy Terrific, TE Gronk-a-Donk, and a starting left tackle that I don't have a cool nickname for because…well, he's a starting left tackle. Arizona can't afford to go 0-2 but 7 points seems like an awful lot to lay in this game.
I'll take the Cards one more time but if they don't cover this week, my good buddy BK who's a die-hard Red Bird fan isn't getting a Christmas card this year if head coach Bruce Arians doesn't figure it out.
Jags (+3) over CHARGERS
San Diego sure didn't look like the "Super Chargers" the second half of the game last week against the Chiefs. Head coach Mike McCoy had this look of utter disbelief that an Alex Smith led team could outscore his guys 30-6 between the 2nd half and overtime.
Trust me Big Mike, I feel your pain but at one point you need to inquire one of your guys on the sideline to take a flame thrower to what seemed to be an enormous glacier encompassing you and disallowing you to make some in-game adjustments. There's a reason 24-7 SPORTS has you as the second favorite coach to be fired this season at +500 odds.
Only Jeff Fisher was ahead of you on that list at +200 and we all saw what a swell job he did on Monday night.
RAIDERS (-4.5) over Falcons
Speaking of male genitalia, watch your feet city of New Orleans. Jack Del Rio's humongous "wang" may still be laying down around there after last week's gutsy call on going for the 2 point conversion with :40 seconds to go in the 4th quarter. I like Derek Carr showing some resilience in the comeback but what I didn't like was the Raiders secondary.
I think they'll patch up the holes at home against a banged up Julio Jones (ankle). If not, my buddy Chris who works for Young's Market can forget his liquor order for the bar I work at because we'll be going to the rival competitor out of spite.
Colts (+6) over BRONCOS
This is by FAR my dumbest pick of the week so if you'd like to make some money here's your chance to bet against me. The Broncos defense just still may be the best in the NFL but I can't see their offense putting up more than 21 points. I like Andrew "Back Door Cover" Luck to squeak out a last-minute garbage drive for a meaningless touchdown. Broncos 21, Colts 17.
Packers (2.5) over VIKINGS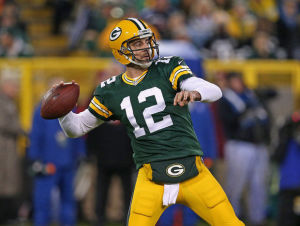 This could easily be the best game of the week. Even though we knew Minnesota's offense would sputter, we also could agree they may finish with a Top 5 defense. That defense by the way scored two touchdowns last week and is the reason some experts are picking the Vikings as a sleeper to come out of the NFC on top.
Aaron Rodgers and I disagree with this prediction and if Green Bay's knucklehead offensive coordinator decides to start throwing the ball vertically down the field again like they did two years ago, I see the Packers winning this game by a full touchdown. Packers 28, Vikings 21.
BEARS (-3) over Eagles
Jay (I feel we're close enough that I can refer to him on a first name basis by now) is probably on his 8th out of 13th donut reading my article right now thinking, "I dare you to pick against me going against a rookie QB (Carson Wentz) at home. I f#@&ing dare you!!!" Nope Jay, I'm reverse jinxing myself and taking you for the second week in a row.
Whatever you do though, don't throw it to WR Kevin White who was WIDE OPEN all game while you were forcing the ball to Alshon Jeffery even though everybody in the Texans stadium (including the Texans defense) knew where the ball was going which is why he was double teamed every play.
Just don't throw it to the guy who's frantically waving his hands in the end zone while nobody is within 15 feet of his proximity; that's all the Bears' fans and myself ask of you.
Enjoy your weekend everybody and feel free to comment on the section below or hit me up on Twitter @jamesalbaLA