Albaggio's Week 5 NFL Picks Against The Spread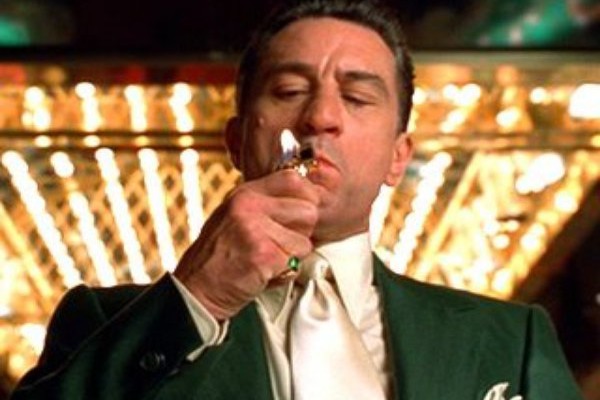 Imagine two men giving you a coin and telling you to flip it 12 times. They then make a bet with you on how many times you can correctly call "heads or tails". Here's the lick however…they preface the wager by saying, "we'll bet you our $1,000 to your $10,000 that you will make the INCORRECT choice 11 out of 12 times." You stare at your buddies chuckling and say, "pack your bags gentlemen, we're headed to Vegas!!!" You start flipping the coin and miss the first four calls but then, BINGO!!!
You start high-fiving your mates but then Blaise Pascal and Pierre de Fermat stare back at you blankly and say, "Congratulations but you're not finished, please proceed." Now at this point, you have seven more chances to get ONE correct call for the $1,000. You're confident but in the very back of your mind the doubt is lurking.
You miss six more in a row and through each toss and missed call, you can't believe what has unfolded in front of your eyes. It's similar to when you walk up to a roulette table and see a sea of red numbers in a row on the board.
Everybody is screaming and absolute hammering the black play because after all, it's bound to hit right? Wrong…a red number comes up again; I call tails on my last flip and it lands on heads; and the Vikings smash the Giants on Monday night to put me 1-11 in games starting on Sunday after 1pm Western time in the last two weeks.
I just executed a comparative analysis between the law of probability and how bad I sucked the past two weeks at picking games against the spread. I'll be here all year folks…
As always, home team in ALL CAPS
Pats (-10.5) over BROWNS
You know it's bad when one way of letting your buddies know you have to take a dump is by saying, "hey I'll be back; I have to take the Cleveland Browns to the Super Bowl". What's worse is the wise ass in the group who always comes back with, "yeah, that's the only way they are getting there". Your 2016 Cleveland Browns ladies and gentlemen.
Eagles (-3.5) over LIONS
There are two things I've been dreading all week pertaining to this segment. First off, I owe Carson "Wentzylvania" an apology. The rookie has stepped up and that beat-down of the Steelers two weeks ago was impressive.
Secondly, I 100% knew that Vegas would make this line too juicy to pass up and would place Detroit as a slight home underdog (which we've said over and over again you shouldn't bet against). I'm taking the bait hook, line, and sinker and I'm going to give you the one HUGE reason why…Jim Schwartz.
Now every Lions fan just keeled over dying laughing but give me a couple of sentences to win you back. Schwartz is like Norv Turner in that they were horrendous head coaches but were genius coordinators.
Don't you think good ol' Jimbo has the secret game plan to defend a subpar QB (Matt Stafford) who he coached for the previous five years? Exactly…
COLTS (-4.5) over Bears
Where's the London game when you need it? There's not enough Yorkshire pudding and Carling beer in the world to tolerate this "Turd Bowl". I couldn't agree more with Bill Simmons when he questioned how the Colts could be bad at EVERY skill position besides QB when they have the exact same salary cap as the rest of the NFL.
It's rather impressive if you think about it. Having said all of this, I'm 0-4 on picking Chicago Bears' games this year so take this guess with a grain of salt.
DOLPHINS (-3) over Titans
I just stumbled upon a MAMMOTH idea. Why don't we couple this game with the Bears v. Colts matchup and make it a double-header at Wembley Stadium? There's no chance they would let the NFL back after that catastrophe right? As Jalen Rose would proudly say, "keep getting dem' checks Roger Goodell, keep getting dem' checks". I'm taking Miami laying the 3 and predicting this may be the week Ndamukong Suh actually picks up Marcus Mariota at the coin toss and suplexes him Lex Luger style before the game ever begins.
Redskins (+4) over RAVENS
Both teams are 2-2 ATS in 2016.
Both teams have severely over paid QB's.
Both teams have experimented with 28 different guys at the RB position.
Both teams can be assured I'll never tune into this game.
I'm taking Washington for my boy Pep who's a die-hard Redskins fan but more importantly who resides in Las Vegas and that's always good mojo. "YOU LIKE THAT?!?!?" Me too…
VIKINGS (-6.5) over Texans
This just in…the Vikings might be good…REALLY good. You all know my disdain for Sam Bradford but he's been competent to be fair. What impresses me about the Vikes is that they refuse to beat themselves.
They'll field position you to death and before you know it you're down by 10 points with almost zero chance of coming back against that vaunted defense who may be just as good as Denver's wrecking crew. With all due respect to my primo Jeff who's a die-hard ASU and Brock Osweiler fan, when Denver starts plugging in guys at QB like Trevor Siemian and Paxton Lynch and is still putting up W's, it may be time to concede that Houston overpaid for an average gunslinger as well.
STEELERS (-8.5) over Jets
Dear NFL,
How about we cut the best WR in the game (Antonio Brown) some slack on the celebration penalties. If all he wants to do is "twerk, twerk, twerk, twerk, twerk" then so be it. He's an absolute joy to watch on the field and from everything I've read he's an exemplary guy off of it. Thanks for your time and proving once again the NFLPA is right in labeling you the "No Fun League".
Sincerely,
James Alba
This line should be 7 points (not 8.5) but Steeler Nation has bet them up to the extra 1.5 and that worries me just a tad. On the other hand, Ryan Fitzpatrick has thrown 9 INT's in the last two games and regained his form of three years ago. Final prediction: think of Fitzy as a Xanax. One dose of that guy and the nerves slowly dissipate.
BRONCOS (-4) over Falcons
Denver is 4-0 ATS this year and I didn't have to Google that information because I've picked them every week. I guessed the line would be the Broncos -6.5 which worries me because I'm not usually a full 2.5 points off when I blindly predict the lines. The Falcons have a decent offense but their secondary is suspect at best.
It looks like Paxton Lynch is getting the start so if he can manage to put up at least 24 points I like Denver covering the 4. Be aware though because this is the first "pm" game Western time and we all know how I've fared on those the last two weeks.
Bengals (-2) over COWBOYS
There are numerous unknown variables that scare me about this game. How is Dak Prescott going to deal with not having Dez Bryant as an option for the second consecutive week against a tough Bengal's secondary? Which Ezekiel Elliott is going to show up? Is Cole Beasley as big of a "hick" as he appears to be on television?
Okay, I'm teasing on the last one but there's validity in my other questions. I'm taking Cincy laying the 2 points because they need to go 3-2 overall and if Dallas happens to fall to 3-2 it's not the end of the world. Actually, the real reason is my Giants are losing to the Packers on Sunday night dropping us to 2-3 and if Dallas wins this game and jumps to 4-1, our season is officially over. Ugggh…where's that Xanax when you need one?
RAMS (+1) over Bills
Please don't give too much credence to the Bills beat-down they gave the Pats last week. It was my brother's birthday gift and yes, he believes that he "willed" them to a victory. You have to love how delusional the Alba brothers are at times. I believe I mushed
11 teams in the "pm" games and my brother thought he was Touchdown Jesus
for 4 quarters in a game he never played in. Like I said folks, we'll be here all year…
RAIDERS (-3.5) over Chargers
Congratulations Mike McCoy, you've officially managed to botch three games you should have clearly won and instead of coming into Oakland to play your bitter rivals at 4-0, you're looking at losing your job after you dump another game in the 4th quarter to become 1-4 and dead last in the AFC West standings (Chargers' fans nodding vehemently…)
PACKERS (-7) over Giants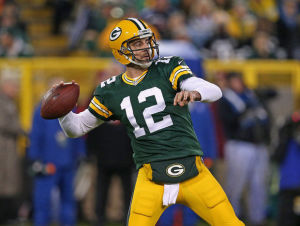 There's a line in the movie "Bloodsport" after Frank Dux karate chops a stack of bricks that's an absolute classic. Chong Li walks over and in a horribly dubbed over voice says, "Very good. But brick not hit back!" I was reminded of this when ODB had another mental breakdown on the sidelines two weeks ago against Washington and hit the kicking net.
The only problem was that the net DID hit back. I'm not expecting for the Giants to steal a win on the road in Green Bay on Sunday night but if we don't at least compete, there's no doubt the rumblings will begin in the Big Apple (NYC).
BUCS (-4) over Panthers
The following is the segment I wrote last week about the Panthers v. Falcons game that is now locked in the La Sportsa Nostra archives but is relevant because we now have an answer to our question. Enjoy…
You've been waiting patiently long enough. Whether it be subtle text messages or indirect hints via casual conversation, I'm ready to deliver the goods and even though it has taken four strenuous weeks, without further ado here's your first Beverly Hills 90210 reference. I'm not giving up on the Carolina Panthers yet but they are dangerously close to becoming the Steve Sanders of the 2016 NFL season.
What do I mean and how are they eerily alike you ask? How about their inability to CLOSE?!?!?!? In both losses (Denver and Minnesota) they had leads and couldn't finish their opponents off. Steve Sanders was notorious for starting off strong but by the end of the night, he somehow would lose his way and then Dylan or Brandon would swoop in and reap the rewards. If Carolina drops this game to a Falcons secondary that just may be one of the worst in the league, it may be time to panic in Charlotte.
Well, Carolina dumped to the Falcons and Cam Newton has officially been ruled out due to a concussion suffered in the 4th quarter on a bone-head play giving Derek Anderson the start Monday night. I can just see Ian Ziering on the set of "Sharknado 5" smirking in the distance…
Thanks again for reading and enjoy your weekend everybody!
Last week: ???
Overall: 20-27-1