November Madness: Jabari Parker, Andrew Wiggins and Julius Randle's early season showcase.
Updated: November 13, 2013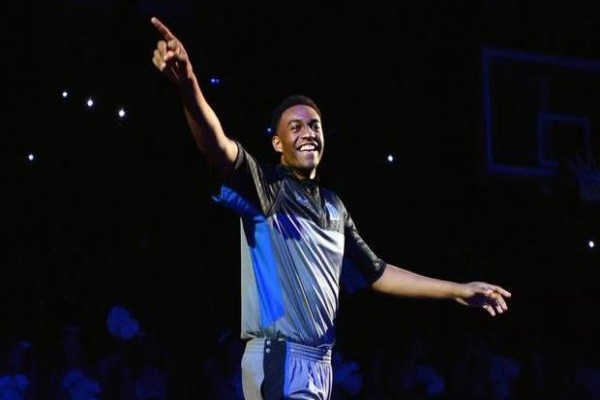 Yes I know, it's not March yet, however, on a Tuesday night in November, March Madness came early. The night started off when the top ranked team in the country, the Kentucky Wildcats, took on the Michigan State Spartans in a #1 vs. #2 matchup in Chicago's United Center. Hopefully you didn't miss it because that was definitely a game worth watching. Immediately following that thriller, Jabari Parker and the Duke Blue Devils faced off against Bill Self's Kansas Jayhawks, in another exciting Monday Madness match up.
Against one of the best defenses in the league, Julius Randle made a case for him possibly being the best freshman in the land. He found a way to score 27 points despite being double-teamed in the paint by the Spartans for a majority of the game. This didn't stop the experienced Michigan State team from taking an early 10-0 lead, as they led for most of the game due to a great defensive display that forced the inexperienced Wildcats into multiple turnovers and mistakes early on. At the end of the first half, Sparty was up by 10. 
Kentucky cut down on turnovers in the second half and cut the Spartans lead to just 1 after a 13-1 run. To no one's surprise, Julius Randle scored 9 points in the second half surge. Michigan State responded and led the Wildcats by 4 with a little over a 1:00 to go in the ballgame. With 40 seconds left to go in the game, who else but Julius Randle came up big with a jumper to pull the game within two. The Spartans made the best of the 35 second shot clock and Brandon Dawson had a tip-in to make it a 4 point game with just a couple of seconds left. That lead was enough to seal the game and Michigan State's head coach Tom Izzo defeated his third #1 ranked team in 8 years, tied with the most by any coach in that tenure at Michigan State
November Madness concluded with a matchup of the other two dazzling freshman in this year's class, Jabari Parker and Andrew Wiggins. The two young guns both decided to spend their lone freshman season with two legends as their coaches, Bill Self of Kansas and Coach "K" Krzyzewski of Duke. I had Kansas as #2 in my power rankings, putting a lot of faith into Wiggins, but from early in the first half, this appeared to be Parker's game. He had 19 first half points and his efforts were enough to put Duke up by 2 at the end of the first. 
Wiggins decided to fight back and dunked on a fast break to put the Jayhawks up by 1 early on in the second half. Kansas held on to the slim lead, and both freshmen were shooting efficiently down the stretch. It was tied at the 3:00 mark, but Kansas made the best of their offensive opportunities by knocking down two shots and going up by four with 2:00 left, right before Duke responded with a bucket of their own. With both teams shooting above the 50% mark for field goals, it was anyone's game at this point. 
This was all before Kansas knocked down a 3, stole the ball and let Wiggins have another monster dunk and a free throw, all within a minute. I blinked and Kansas had the ball with 1:08 while up by 6 points. Remind me to never blink again while Jabari Parker and Andrew Wiggins are on the same floor, my mistake. This late run by KU was too much for the Blue Devils; Kansas went on to win 94-83.
 The three newcomers all played well in their first real test of the early basketball season. Julius Randle had 27 points to go with 13 rebounds but had 7 turnovers that Michigan State took advantage of. Jabari Parker looked phenomenal with 27 points and 3 steals, and was a rebound away from a double double. Andrew Wiggins was the only one of the three coming out with a win and had 22 points with only one turnover and played great late in the game when his team needed him to come through.
November Madness was fun, and I enjoyed watching all four of these great teams and players. If these games were any indicator of what's to come then it could be a very fun March. It's very possible we could see a rematch of these games in the Final Four.