Albaggio's Week 7 NFL Picks ATS
Updated: October 25, 2015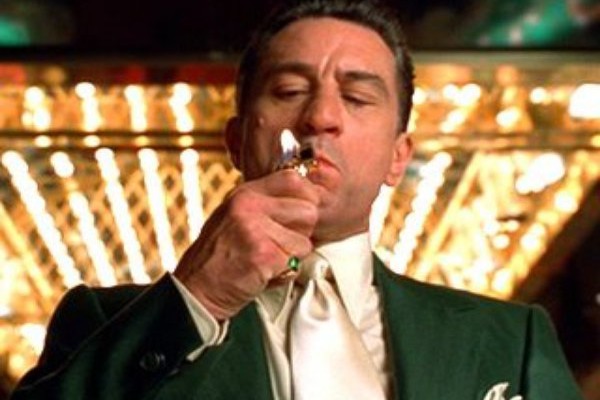 Does anybody remember Paul the Octopus? For those of you who don't watch soccer, this son of a bitch picked the correct result 11 out of 13 times in matches that the German national team played in from the Euro 2008 to the World Cup in 2010. That's right folks; an octopus who was given two boxes of food to choose from went 85% in picking winners.
Now I'm not sure how that correlates with my second horrific week in a row (4-10 ATS) but I can disclose this for anybody wagering on my picks…DON'T!!!!!!!! When an animal belonging to the species Octopus vulgaris gets on a roll so hot that a businessman in Carballino, a community in Galicia, offers a $45,000 "transfer fee" to Sealife to obtain "Pick em' Paul" as the main attraction of their local festival Fiesta del Pulpo, I throw my hands up in the air and reckon, "good for f*&%ing you!!!" I mean, what else are you supposed to do? I'll tell you what Albaggio did.
He tuned into TNT and internally thanked Mr. Ted Turner for randomly programming the movie "Two for the Money" so he could get some insight on how to weather the storm when the picks are rolling bad. Although there are many brilliant scenes in the movie, one of my favorites is when Pacino is badgering McConaughey after his second dreadful week and hits him with this zinger. "I mean 2 for 12 on our biggest volume weekend—what the hell's left to say? Except maybe keep the phone number and switch it over to a f%$#ing suicide hotline!" I took a big sip of my cocktail and chuckled for about five minutes straight.
That movie was based on a true story and here I am writing for a small NYC based website, worried about making picks that only about 13 people are going to see. The pressure is officially off and I'm ready to make my Week 7 picks…but don't think for one second that if I don't go at least 3 games over .500 I'm not driving down to the Newport Beach pier on Tuesday morning and fishing for an octopus because I am.
As always, home team in ALL CAPS
Bills (-4) over JAGUARS (via Wembley Stadium)
I can't think of a bigger "middle finger flip" then the NFL sending over E.J. Manuel to start at QB for a professional game in London. It makes my heart warm. Now, it's not their fault Tyrod Taylor got hurt but that's where destiny comes into play.
Numnuts Goodell, you may know him as Roger, continues to pay for this moronic conviction that the UK gives a crap about the NFL and that also gives me a sense of elation. Back to the game at hand, I took the Jags as a small underdog last year against the Cowboys and you know how they responded?
They got pummeled 31-17 to a QB who played the game with a BROKEN BACK! No really, the injury report on Tony Romo before the game said so. E.J. Manuel might put up a total QBR of 8.2 this game but as far as I know all of his vertebrae are in conjunction so that's good enough for me.
Bucs (+3.5) over REDSKINS
Believe it or not, I was 7-1 ATS going into halftime for the morning slate of games last week. The tide started to turn when Washington, who was getting 6 points, handed over the reins to Kirk "Diggler" Cousins who somehow decided that it was a smart move to challenge Revis Island and the rest of the secondary with errant passes in his own red zone.
That's a hell of an idea Kirk, way to ruin my 3 team parlay and get outscored 24-7 in the second half. Barring Jameis Winston having a 3 turnover game, I like those lengthy wide receivers (Vincent Jackson and Mike Evans) to pull the upset in Washington.
Falcons (4.5) over TITANS
Gamblers typically watch the NFL Red Zone channel because you either have money on the game or you are checking your fantasy stats. The only flaw with this notion is that eventually you'll get tuned into an abhorrent game which is the only reason I caught some of the Miami v. Tennessee debacle. I saw something that really disturbed me however when Marcus Mariota took a cheap shot to the leg. The actual hit itself wasn't my quandary although it seemed a tad dirty.
My bewilderment had to do with Ken Whisenhunt allowing him to stay in the game after noticeably limping and taking three hard shots on consecutive plays. I'm all for letting a guy compete like a gladiator but you don't put your franchise QB in a spot to take a beating like that.
No worries though, Whisenhunt will be out of a job at year's end when the Titans end up 4-12. Oh, and if you needed any information on Atlanta don't get spooked by that divisional loss against the Saints last week. Those two teams always play each other tough regardless of their records. I like the Dirty Birds 27-21 to increase to 5-2 ATS this year.
COLTS (-4.5) over Saints
One day down the line I'm going to write a short story about last week's Pats v. Colts game. It may be in a year, it may be in ten years, but it's coming. Right now I don't have the time or space so just trust me when I say I'm taking the Colts laying the 4.5 points, I owe them one.
LIONS (+1) over Vikings
Beverly Hills 90210 alert, Beverly Hills 90210 alert, Beverly Hills 90210 alert!!! Instead of explaining the term "trap game" for the 100th time, I'm going to put a different spin on it. Some of the most iconic episodes of this amazing show took place in Palm Springs. For all the true fans, you'll remember the gas station scene with Steve Sanders and the notorious Elle.
Elle was about 5'10" with an hour-glass body and movie star looks. Steve finally gets the chance to take her out and after a successful night of boozing and carousing he goes to make his move. The only problem is he comes up with BULGE!!! That's right, Elle was a transvestite and poor Stevie got duped once again. The Vikings are Elle in this game and if it looks too good to be true, it usually is.
Steelers (-3) over CHIEFS
Some idiot paid $30 in our blind auction for Charcandrick West and he responded with a stellar stat line of 33 rushing yards on 9 attempts and one fumble. That idiot will now be taking the Steelers laying the 3 on the road.
RAMS (-6.5) over Browns
The smart play would be to take the points and the Browns who are 4-2 ATS this year but since when in the last two columns have I said or done anything logical? All I can do is create a prop bet and let you decide for yourself. The over/under for the Rams defense is 6 combined QB sacks & forced turnovers. I'm taking the over and predicting Josh McCown will be staring from his back at the ceiling of the Edward Jones dome half of the game.
DOLPHINS (-4.5) over Texans
I've been avoiding this topic all year knowing damn well the minute I write about it the jinx is on but it's not like it's a secret so here goes nothing. DeAndre Hopkins is going BANANAS, B-A-N-A-N-A-S!!! He's received 89 targets in six games which puts him on an NFL record pace. That's 14 more than the guy in second place (Demaryius Thomas) in case you were wondering. Unfortunately for my fantasy team, I believe Miami throws the double coverage on him this week and blows Houston out by double digits.
PATS (-8) over Jets
Some think the lock of the week is the Jets getting 8 points with that stingy defense. I was on that boat getting ready to pencil them in until my mush brother texted me.
Him: Take the J-E-T-S, JETS, JETS, JETS!!!
Me: I'm not taking Ryan Fitzpatrick on the road so NOPE, NOPE, NOPE!!!
Raiders (+3.5) over CHARGERS
It's time for my annual over/under contest.
Over/under 70,000 beers consumed inside the stadium: Considering both teams stink, I'm taking the over in a landslide.
Over/under 5 text messages from my favorite Canadian: This one is tricky. If the Chargers start off decent, I'd lean toward the under. If it's a nail biter and they're losing in the 4th quarter, I may receive a barrage of nasty texts about Philip Rivers from a drunken engineer hopped up on Labatt Blue. She's classy like that. I'm already nervous…final decision is the under.
Over/under 28 times my buddy Rugg says "FML" while sitting in bumper to bumper traffic trying to exit the stadium: All depends on how much money he won or lost on the game. He'll be betting on the Chargers otherwise his mother will disown him considering she provides the season tickets. They're a real nice family so I'm cheering for the under on this one.
Over/under 16 times the Chargers front office wishes they traded down from 17 to 10 in the draft this year so they could have selected Todd Gurley instead of Melvin Gordon: I'm going to hit this one on the head and call a push because there's 16 games in a season and just about now I'm thinking they're going to regret it on every Sunday.
GIANTS (-3) over Cowboys
I only have to lay 3 points betting against the guy who played BEHIND Brandon Weeden?!?! Bahahaha
PANTHERS (-3) over Eagles
You can do it Sammy, just be yourself. Imagine you're back on the Rams and under achieving at an alarming rate. The betting community has faith in you, just remember that.
CARDS (-8) over Ravens
One of my all-time fantasy football draft stories was when my buddy Rob joined my favorite league that I always rave about. The group consists of some bright minds as well some guys who will burn the shit out of you if you let your comedic guard down in any way.
It was Rob's first time participating in an auction draft so not only was he a rookie to the situation, he was a bit nervous as well. About three hours into the draft and about 7 Stone IPA's deep, Rob bids on a third QB when you can only start two.
The QB on the block was Joe Flacco but for whatever reason, Rob kept saying the name "Falco". He ends up landing him for $27 and our commissioner, J Bone, says, "Hey Rob, did you want Shane or Joe?" Now if you've ever seen the movie "The Replacements" you can understand why the entire table was pissing their pants laughing while poor Rob had this confused look on his face. God bless good friends and even better times.
Enjoy your weekend everybody and hopefully next time we'll be conversing about what a great week I had.
Last week: 4-10 ATS
Overall: (Gulp) 7-21 ATS