Albaggio's Week 16 NFL Picks ATS
Updated: December 18, 2014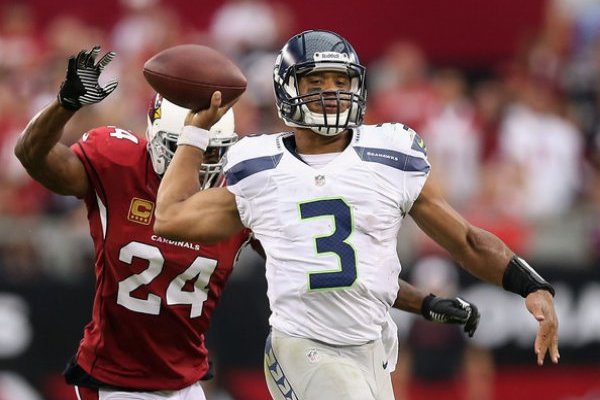 Let me start off with an apology. Not writing my column for three straight weeks was like Paramount Pictures not ponying up the cash and bringing Wesley Snipes back for "Major League 2". It's simply unacceptable. I made the rookie mistake of starting another NFL Picks piece I'm writing for La Sportsa Nostra that has occupied my miniscule brain and literally driven me insane the last month.
Due to an abundance of angry text and emails, I'm putting that story aside and getting back to what I do best…picking winners baby. Before I dive into my Week 16 picks, I wanted to make up for my brief sabbatical by writing this re-make of Bobby McFerrin's, "Don't Worry, Be Happy" to win your hearts back. Remember to read it in melody and enjoy…
Here's a little remix I wrote, you might want to sing it, note for note,
Don't worry, BET happy,
Oo, oo-oo-oo, oo-oo-oo-, oo-oo-oo-oo-oo-oo,
Cuz when you worry your confidence is down, and everybody knows that betting scared, will only make you frown,
So don't worry, BET happy,
Oo, oo-oo-oo, oo-oo-oo, oo-oo-oo-oo-oo-oo,
Philly was favored by 4 last week, and that's when I knew, Vegas was up Shit Creek,
So don't worry, BET happy,
I hammered Dallas (-4) on the adjusted line, and when it paid nearly 3 to 1, I knew everything would be fine,
So don't worry, BET happy,
Oo, oo-oo-oo, oo-oo-oo, oo-oo-oo-oo-oo-oo
Come on now, you know you missed me.
On to my Week 16 picks.
As always, home team in ALL CAPS
JAGS (-3.5) over Titans
You wanted to know the first step of serving my penance for missing the last three weeks? You got it, I have to talk about this nightmare of a Thursday night match up. Actually, no I don't. Just know this…when the regulars at my bar start pleading for me to change the channel to ESPNU to watch the Bethune-Cookman v. North Carolina A&T game because they can't bare the sight of watching two NFL teams tanking for Mariota anymore, I'm going to have to seriously consider it.
REDSKINS (+8) over Eagles
Philly needs this game worse than I need new underwear for Christmas (I can deal with one small hole but when it starts increasing in size and the brisk winter air starts to hit down there, it's time to address the Calvin Klein situation). However, after I saw The Sanchize whizz that ball 10 yards over Jeremy Maclin's head late in the 4th quarter down by 11, I hugged my buddy Rob with joy and uttered, "It's time to start betting against that guy the rest of the season."
49ERS (-1) over Chargers
If there was ever time for a reverse Sports Illustrated cover jinx, this just may be the week. For those of you who haven't seen it, Colin Kaepernick's picture is plastered over the front with the "FML" expression that is worth a 1,000 words. The University of Michigan served up the "Godfather offer" to lure Harbaugh away to the tune of almost $8 million per year but I'm sad for my buddy JT because Jimmy Boy isn't going back to the college ranks. PREDICTION ALERT, PREDICTION ALERT: Harbaugh dangles that $8 million per year offer in front of the Chicago Bears, settles for a little less money but gains complete control of player personnel, and Mike Ditka lights up a fat stogie on NFL Countdown celebrating his old QB's triumphant return to The Windy City. You heard it here first…
VIKINGS (+7) over Dolphins
Remember how I wrote several weeks back that after watching this years', "Hard Knocks: Atlanta Falcons" I was so thoroughly unimpressed with Falcons' coach Mike Smith that I couldn't comprehend how he still had a head coaching job in the NFL? Well it looks as though I was right.
On the flip side of that, I remember watching Mike Zimmer when he was the defensive coordinator of the Bengals on the exact same show two years ago thinking, "now THAT'S a guy I would go in a foxhole with." Don't look now but Minnesota is drinking the same Kool-Aid and is a very respectable 6-8 in a tough NFC North.
Ravens (-5) over TEXANS
I only have to lay 5 points in a game Baltimore desperately needs going up against third string QB Case Keenum? Where do I sign up?
Lions (-9) over BEARS
I really hope Jay Cutler wasn't near a tall bridge or balcony when he heard the seven most disheartening words in the English language…"You have been benched for Jimmy Clausen."
Browns v Panthers
(No line available due to Cam Newton's injury).
SAINTS (-6) over Falcons
(High stepping to the bathroom….flush!) Sorry folks, I get nauseous when I see two teams who refuse to cover no matter if I bet on or against them. What's the one quote we've heard from every NFC South team this year? "We're not worried about our record, it doesn't reflect on us as a team, we're just trying to win our division."
That's like the guy in the locker room shower who, although nobody cares, vows that "I'm a grow-er, not a show-er," and everybody looks at him like, "It is what it is dude, it is what it is". I promise all my female readers no more crotch humor for the rest of the article and will begrudgingly take the 'Aints laying the 6 at home.
Packers (-10.5) over BUCS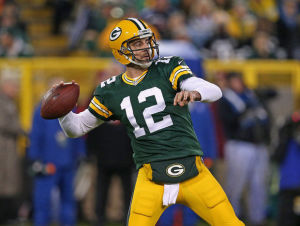 I took the Bucs in a four team parlay but then I WhatsApp'ed my mate Smashey in Dublin and asked him to talk me out of taking Tampa Bay getting double digits against his Cheese Heads.
His response: 10-4 going for home field advantage against a tanking 2-12 team? Lay off the eggnog buddy.
The Pride of the Irish ladies and gentlemen…
STEELERS (-3) over Chiefs
Every time I watch Alex Smith play football I think of this Reba McEntire chorus…
You're no good
You're no good
You're no good
Baby, you're no good
I'm gonna say it again
You're no good
You're no good
You're no good
Baby, you're no good
PATS (-10) over Jets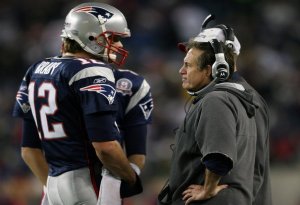 Besides the obvious facts that New England is on the road and the Jets somehow miraculously play them close every other time, hit me up on Twitter @jamesalbaLA if you can tell me why the Pats shouldn't be favored by at least 2 TD's….because they definitely should be.
Giants (+6.5) over RAMS
As a long-term Giants fan, I'm absolutely thrilled about "ODB" becoming our #1 WR for years to come. As a short-term Giants fan, this dude is killing our chances to get a high draft pick next year. He's single handily beat Tennessee and Washington the last two weeks respectively. I think he goes, "eff you Albaggio", this week and unfortunately snags us our sixth win of the season.
BILLS (-6) over Raiders
The Bills are 8-6 WITH the incompetent Kyle Orton at the helm. Imagine how good they could be with an above average, not even great, QB such as Eli Manning for example. Just some food for thought next year for the Bills front office.    
COWBOYS (-3) over Colts
Indy already has the AFC South locked up and T.Y. Hilton and friends may miss a few, okay probably a lot, of snaps to rest up. If you don't have the Cowboys tied up in all of your teaser bets this weekend, you may want to re-consider this whole gambling thing.
Seahawks (7.5) over CARDS
This pick is for my buddy BK who, as you know by now, is from Arizona but currently resides somewhere in The Midwest. I'd say the name of the city but the mention alone would give you frost bite just from reading it and my fellow Californians don't deserve that. We just hit 58 degrees and I've never seen so much North Face and Columbia apparel in my life.
Sorry BK, but four field goals isn't going to cut it this week against a Seattle team who is rolling and looking to steal that home field advantage back throughout the playoffs.
BENGALS (+3) over Broncos
If you would have told me that at any point in the season I could take Peyton Manning only laying 3 points against Ginger Dalton I would have mortgaged the house I don't have and celebrated after the Broncos were up 24-3 at halftime. I've had the flu however and my guy is telling me something else. Speaking of my gut, I'm feeling nauseated again from picking Dalton over Manning in a meaningful game.
Have a safe and happy holidays everybody!
Last Week: Nobody knows
Overall: 59-51-2 ATS
Check me out on Twitter:   @jamesalbaLA