Albaggio's NFL Wildcard Weekend Picks Against The Spread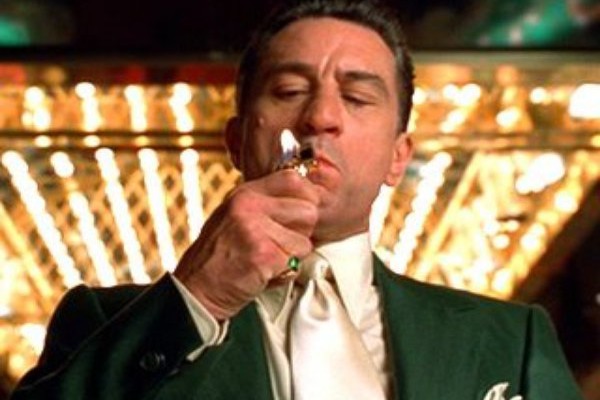 "Hey Frantz, you know you my favorite New Yorker right?
I owe you for this one.
I've been patiently waiting for a blog to explode on
You can stun if you want and your ass will get rolled on
It feels like my writing's been hot for so long
If you thinking I'm f*&%ing fall off your so wrong…"
There's that latest joint form 50 Cent & J. Alba.  You can buy it on ITunes for $1.29 and if you believe that, well…good luck in 2017.  As I've previously mentioned if you're over the age of 45, not a fan of hip hop, or wondering, "Who the hell is 50 Cent?" there's a strong chance that entire introduction baffled you.  If you're like my Dad, you fall into all three of those categories and are only focusing on the F-bomb.  
I tried to explain to him that I rarely use expletives and when I do it's mostly to put an emphasis on something I feel strong about or in this case just quoting a song.  Good luck explaining that to a guy who once warned me in high school, "If I hear that crap with profanity playing in your car I'm breaking the CD."  GULP…good thing I had that George Strait disc in my 8-CD holder on my driver's side visor ready to insert (& don't act like EVERYBODY didn't have one of those CD holders in the 90's).  
The truth is if it's not Garth Brooks, Linda Ronstadt, Neil Diamond or somebody in that genre he "can't be bothered" as the British would say.  I think I found a song that all of us can relate to and that simultaneously explicates my mindset going into 2017.  Take it away Johnny Nash…
I can see clearly now, the rain is gone,
I can see all obstacles in my way
Gone are the dark clouds that had me blind
It's gonna be a bright (bright), bright (bright)
Sun-Shiny day.
Without further ado, here are your NFL Playoff Picks ATS.
As always, home team in ALL CAPS.
TEXANS (-3.5) over Raiders
Are we sure this game isn't being played at Wembley Stadium in London?  What on God's earth did we do as a society to deserve this abomination of a QB matchup?  We could very possibly see the following "gunslingers" on Saturday afternoon:  Connor Cook, Matt McGloin, Brock Osweiler, and Tom Savage.  My advice to both Jack Del Rio and Bill O'Brien is to give "The Replacements" Shane Falco a call.  I heard he's still got some gas left in the tank.  
I'd feel more confident about betting on Keanu Reeves then I would on any of those clowns.  I'm hesitantly taking the Texans at home for the following two reasons.  First, the Texans had the Raiders beat WITH Derek Carr on a neutral field (the game was played in Mexico) but some extremely fishy officiating cost them a close loss.  Secondly, WR's Amari Cooper and Michael Crabtree are both above average at their position but that was with Carr in the lineup.
 They can't make plays if their QB can't get them the ball and this was exposed by Denver last week in a pathetic performance by McGloin.  Houston is used to subpar QB play all year so their best bet is to give RB Lamar Miller about 25-30 carries and at the minimum 15 targets to WR DeAndre Hopkins and hope to squeeze out a victory.  Raiders 17 Texans 21.
SEAHAWKS (-8) over Lions
You've heard of a bear trap, mouse trap, and even a Venus fly trap, but come Saturday @8:15 pm Eastern time, relax with your beverage of choice and enjoy the "Vegas Trap".  Seattle's dominance at home, 7-1 again this year with the 12th Man's help, has driven this line up to 8 points.  
On a neutral field this line would be between a pick em' and the Seahawks -2.  The betting public is all over the home team which kills me to side with them but I can't revoke the imagery of Matt Stafford running for his life away from DE Michael Bennett, getting sacked shortly thereafter, and Bennett exquisitely perfecting the Ravishing Rick Rude dance.
What worries me is Vegas taking advantage of the perception of Seattle's glorified past.  All-Pro safety Earl Thomas is out with a broken tibia and RB Thomas Rawls is nowhere near the threat Beast Mode (Marshawn Lynch) was leaving the Seahawks with an anemic ground game.  
I've mad the argument for both sides but in the end my final verdict is based on the ratiocination that I'm never wagering against QB Russell Wilson…not now and probably not ever.  Lions 17 Seahawks 27
Food for thought:  If you were wondering where the trap comes into play the answer is when Seattle is up by double digits late in the 4th quarter and Detroit drives 80 yards to score a garbage time TD and gives the Motor City Miracles the back door cover.  You heard it here first.  
Dolphins (+10) over STEELERS
I was torn on which road underdog to pick between Detroit and Miami.  History doesn't allow me to take 4 home favorites so I'm picking the Dolphins by default.  
If Pittsburgh goes up big in the first half forget I ever wrote this segment because Matt Moore is no Frank Reich (how do you like that blast from the past reference Buffalo Bills' fans?) so it could get ugly quick.  Miami has a fighting chance if they can control the line of scrimmage and get RB Jay Ajayi going.  Jarvis Landry can't be a "no show" and must make his presence felt either at WR or on special teams.  
Big Ben's leg is still a concern but the Steelers are loaded with weapons including arguably the league's best RB & WR in Le'Veon Bell and Antonio Brown.  I need to scurry on to the next game before I talk myself out this precarious pick.  Dolphins 24 Steelers 31.
PACKERS (-4.5) over Giants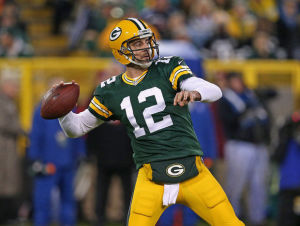 Dear Ben McAdoo,
Before you arrive at the frozen tundra of Lambeau Field, I'd like to apologize for comparing the way you look and dress to a child molester who drives a large white van with no windows or license plates.  It was extremely insensitive of me and it's possible I was reminiscing over Tom Coughlin's beet red face during the winter months.
 I'm still not sure why RB Paul Perkins doesn't start over Rashad Jennings and why lately WR Victor Cruz is getting more targets than Sterling Shepard but I digress and plead with you to contemplate just one single thing to pull off this reverse jinx I have brewing in my head.  
Every third play I'd like to throw a quick slant to ODB.  I don't care if they know it's coming, don't care if he drops the first 3 thrown to him, and don't care if he's pouting again and having a wrestling match with the kicking net.  
He's going to break one for a TD eventually and when he does it will open up the entire playbook.  Thank you for your time and I'll work on my "know it all" mentality as one of my many resolutions for the new year.
Sincerely,
Albaggio
(…AND every gambler who has you on the money line at +185)
Enjoy your weekend everybody and it's good to be back.