Albaggio's NFL Playoffs Week 2 Picks Against The Spread
Updated: January 13, 2017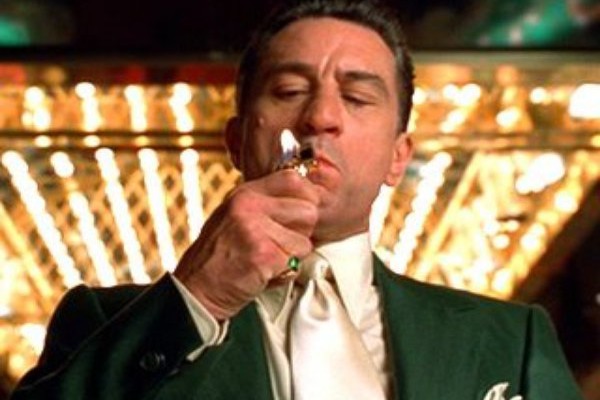 Initially, I had a comedic story for my introduction to this week's picks but I'm holding off until the AFC & NFC Championships preview next week due to the fact that it's rather lengthy and I only have to handicap two games rather than four.
There's another topic I'd like to touch on that upon initial reflection I didn't believe was in my realm to speak on but the more I pondered the affair the more I developed my own supposition. Putting my thoughts in a letter format is the way I chose to express myself.
Dear Meryl Streep,
Relax Mrs. Streep; this isn't another personal attack on your Golden Globes' acceptance speech of the Cecil B. DeMille Lifetime Achievement Award. It's also not a political stance defending one side or the other on the soon to be 44th President of the United States.
I'm sure your publicist implored you to stay away from Googling, "Meryl Streep & Mixed Martial Arts" which was probably very judicious of them. I do however want to illustrate what both the cinema and the spirit of football mean to me.
"The Green Mile" (Starring Tom Hanks and Michael Clarke Duncan, 1999) was the most powerful, not necessarily best, movie I've ever seen in my life. I remember gathering a couple of teammates on a freezing winter night in Sioux Falls, SD and the theater being packed!
About ten minutes before the movie ended I could have sworn I heard sniffling and possibly some crying but wasn't positive because I figured it was just me. The credits started and I'll never forget what happened next… the entire crowd was PARALYZED and people were sobbing uncontrollably.
Not one single person moved out of their seat and it must have been a good five minutes before somebody was brave enough to steer their teary-eyed self towards the exit. I've never had a movie going experience like that before and don't believe I will ever again.
Fast forward to 2008 where my beloved New York Giants were a 13 point underdog to the undefeated New England Patriots in Super Bowl XLII and pulled off one of the greatest sports upsets of this century. To put that into perspective Mrs. Streep, it would be the equivalent of both you and Lindsay Lohan being nominated for "Best Actress" at the Academy Awards and Lindsay taking home the brass for her role in "Mean Girls".
It just wasn't supposed to happen. I cried after that game as well. Partly because I was inebriated and had won 3 of the 4 quarters in our Super Bowl pool but mainly because it was like witnessing the reincarnation of "Rudy". The gargantuan underdog had prevailed in front of 97.5 million viewers.
You see Mrs. Streep, I didn't have the brains to attend Vassar College or Yale University like you did and I don't annunciate well enough to be a broadcaster on ESPN but that doesn't allow another person to disqualify what I consider art. 
That David Tyree catch to ME is just as beautiful a performance as your Oscar-winning performance in "The Iron Lady". It's just different strokes for different folks as the saying goes.
Thank you for your time but now I have to get back to my miniscule audience who's cringing for me to stop writing a fake letter to somebody whom I'll never meet and start dissecting games to see if I can go 3-1 ATS or better like I did last week.
Sincerely,
James "Albaggio" Alba
As always, home team in ALL CAPS
Seahawks (+5) over FALCONS
Never has somebody been guiltier of evaluating a franchise for their past success as I am with the 2017 Seattle Seahawks' team. I mentioned it last week and skated by because Detroit was a pretender posing as a playoff team the entire season but this explosive Atlanta offense is an entirely different beast.
Matt Ryan is this year's MVP even if they haven't officially announced it; Julio Jones when healthy is a top 3 WR; and Devonta Freeman, Tevin Coleman, and lil' man Taylor Gabriel have displayed game breaking ability this year for a Falcons' offense that led the league in scoring at 33.8 PPG.
I can regurgitate DVOA numbers and Pro Football Focus stats but that's not why the consensus reads my articles. You crave some pop culture references and Albaggio is here to deliver. I'm taking the Seahawks getting the 5 points for the sole reason being I've FINALLY found Russell Wilson's television alter ego. Wait for it…MIKE SEAVER!!! Think about the parallels:
-Russell Wilson hit the ground running in the NFL making the Pro Bowl three times, winning the NFC Championship twice, and becoming a Super Bowl Champion all within his first four years. Mike Seaver dominated the mid to late 80's leading the way in "Growing Pains", and gracing ever "Teen Beat" & "Bop" magazine cover imaginable.
-Russell Wilson quietly divorced his first wife (Ashton Meem) and then married the gorgeous singer/songwriter Ciara. As far as Mike Seaver is concerned, let's leave it at this.
He was so confident in his womanizing skills that he rolled deep with a best friend named Boner Stabone knowing he could STILL take your lady at his beck and call if he so pleased…and besides, would you want to bet against a guy with this hair and this bombshell for a wife?
Probably not.
-Last but not least, let's talk about the elephant in the room. Both Russell Wilson and Kirk Cameron (give me a break, I had to call him by his name at least ONCE) are devout Christians and are heavily involved in charities.
I've said it before, I'll say it again, and this time I've even given it a name. "The Tim Tebow Rule" states thou shall not bet against God and who am I to break a false commandment?
PATS (-15) over Texans
When I first heard the line for this game my thoughts were reminiscent of the famous broadcaster Keith Jackson and his famous humdinger, "Whoa, Nellie!" I then wanted to ask Brock Osweiler on Twitter how that kick felt hoping he would ask, "what kick?" with me replying, "that kick in the nuts you took from the Westgate Las Vegas Sportsbook when they posted the Patriots as a 15 point favorite even though you have the #1 ranked defense in the NFL?" I looked up his player profile and figured his 6'8", 235 lb. frame could probably do some damage to my face.
I countered THAT thought with notion he may overthrow his first punch by five feet like he does half of his passes so maybe I'd have a shot after all. Okay, I'll stop but you get the picture. John Elway's second favorite moment of 2016 (after winning the Super Bowl obviously) was Face Timing other NFL executives dying laughing while asking, "How much money did Houston offer him?!?!" The Patriots already blanked the Texans earlier in the season 27-0 in Week 3 with Jimmy Garoppolo under center.
Somewhere in the greater New England area Tom Brady is in his bubble bath with Gisele feeding him grapes humming in a harmonic tone, "anything you can do I can do better…"
Steelers (+2) over CHIEFS
This segment is dedicated to my buddy "Q". You may know him as Steve McHugh from the TV show "Barter Kings" on the A&E channel.
I know him as the guy who takes my money in golf while berating me for 18 holes in the process. It's a wonderful one-sided friendship that I could do without except his gambling "bad beat" stories are so legendary that it's worth the minimal donation every time we hit the links.
To make a long story short, Q tore me a new one for picking Seattle (a winner by the way) but making a backdoor case for Detroit to cover. I bring this to attention because not only was it a legitimate gripe, to make matters worse I'm doing it AGAIN this week. Just to be clear, I'm taking the Steelers getting the 2 points and that's my final answer!!!
Now, getting on with the analysis I discovered the Vegas sharps are ALL OVER THE CHIEFS. They clearly ignored the 43-14 beat down the Steelers gave the Chiefs in Week 4. I'll give you the following link that provides 3 reasons the Chiefs can beat the Steelers
http://www.cbssports.com/nfl/news/here-are-3-reasons-the-chiefs-can-beat-the-steelers-in-the-nfl-playoffs/
but the golden nugget that the sharps are banking on is this simple stat: Andy Reid is 19-2 coming off a bye week. YIKES!!!
That's pretty remarkable when put into perspective. Luckily for my readers perspective isn't one of my top priorities because I've been writing for hours and would rather take Big Ben in a walking boot over a completely healthy Alex Smith so there…
COWBOYS (-4) over Packers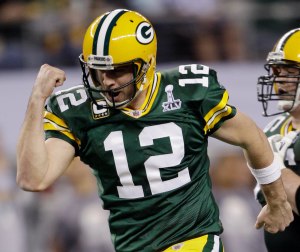 Its official folks, I've lost my marbles. I'm picking against the guy who led me to the promise land in my fantasy league championship with my team appropriately being named "R-E-L-A-X" by throwing for 347 YDS and accounting for 5 total TD's.
To throw gasoline on an already burning soul, I'm picking a divisional foe (remember, I'm a Gigantes fan) who's starting a rookie QB. Aaron Rodgers v. Dak Prescott and the winner moves on to the NFC Championship game. If somebody would have told me that a year ago I would have guessed Green Bay was playing at home and the line was Packers -12. I need to change the topic ASAP before I talk myself out of this pick.
Instead, let's focus on Dallas' Week 6 victory over Green Bay when Zeke Elliott ran all over the Cheese Heads for 157 YDS and Dat Dude Dak threw for 247 YDS & 3 TD's WITHOUT Dez Bryant.
Rodgers may be on fire but their only chance is to outscore Dallas because the Packers' defense, especially the cornerbacks, isn't going to be able to contain that Cowboys' juggernaut. This brings me to the tipping point and X-factor of this matchup.
A banged up Jordy Nelson (ribs) is no Bueno for the Packers. 59 of Nelson's 97 catches have come outside the numbers. The next highest in the NFL was Doug Baldwin with 53.
Kudos to my man Jordy if he suits up on Sunday but even with all the Toradol injections in the world he'll be nothing more than a decoy. Whew!!! I've talked myself back into taking the Cowboys laying the 4 points and hopefully have given you some insight on why you should do the same.
Enjoy your weekend everybody and please like, share, and/or comment on Facebook, Twitter (@jamesalbaLA), or the section below.