Albaggio's Week 11 NFL Picks Against The Spread
Updated: November 14, 2014
I received a barrage of texts after the morning games when I went a putrid 2-6 ATS. I was worried it was going to be one of those weeks that every gambler has where you can't make a pick to save their life. It happens to EVERYBODY if you've been in the game long enough.
Then I reeled off five straight victories to salvage the week. For those keeping track, I've now been over .500 for 5 of the 7 weeks I've been making my picks. Due to an overload of work duties from both of my occupations, I will not have time to make you laugh this week with my pop culture, childish humor, and gambling insight. I will however hopefully give you a few winners.
As always, home team in ALL CAPS
Bills (+4) over DOLPHINS
BEARS (-3) over Vikings
BROWNS (-3) over Texans
CHIEFS (-2) over Seahawks
PANTHERS (+1) over Falcons
SAINTS (-7) over Bengals
Bucs (+7.5) over REDSKINS
Broncos (-9.5) over RAMS
49ers (-4) over GIANTS
Raiders (+10.5) over CHARGERS
PACKERS (-6) over Eagles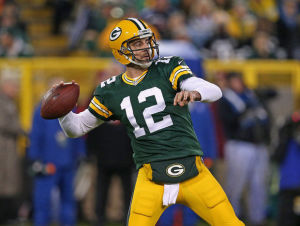 CARDS (-1) over Lions
Patriots (+3) over COLTS
Steelers (-5.5) over TITANS
Enjoy your weekend everybody!
Last Week: 7-6 ATS
Overall: 51-45-2