Better Fit For The Red Sox: Pablo or Headley?
Updated: November 19, 2014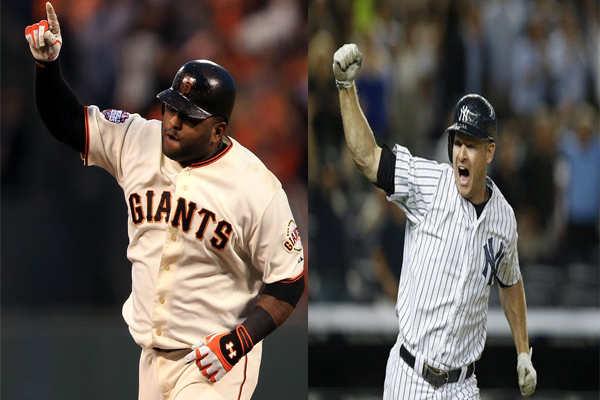 The Boston Red Sox need a third baseman badly. They know this and are attempting to address the need by signing a free agent. Unfortunately they're currently pursuing the wrong one.
Rumor has it that the Red Sox are "all-in" on San Francisco Giants third baseman Pablo Sandoval. Signing Sandoval would be a mistake on the Red Sox part, not because Sandoval isn't worth the deal, but because they can most likely sign a better third baseman, like the New York Yankees Chase Headley, for less than half the price.
Let's start with a look at Sandoval.
Is Pablo The Right Fit?…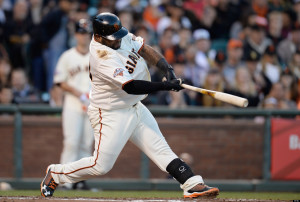 Sandoval, 28, has had two excellent years, 2009 and 2011, as well as several fantastic post-seasons. However, a combination of superb post-season play and a larger-than-life personality have gotten in the way of one irrefutable fact: in the regular season, according to WAR, Pablo Sandoval has been a below average third baseman over the last three years.
Pablo Sandoval's two good seasons, 2009 and 20011, were undeniably excellent. During those years he batted .330/.387/.556/.940 and .315/.357/.552/.909. His WAR those years was 5.1 and 5.5, good for fifth and second, respectively, amongst third baseman with at least 450 plate appearances. For those two years there was no doubt Sandoval was an elite third baseman.
For the last three? Not so much. In 2012, Sandoval batted a respectable .283/.342/.447/.789, however he missed a significant amount of time with injuries. This left him with a total WAR of 2.6, placing him fifteenth out of twenty-five third basemen with at least 400 plate appearances.
In 2013, Sandoval's performance slipped even further when he batted .278/.341/.417/.758. These are still solid offensive numbers, but combined with below average defense and terrible baserunning, Sandoval finished the year with a 2.3 WAR, which ranked him fifteenth out of twenty-five third baseman with 450 plate appearances.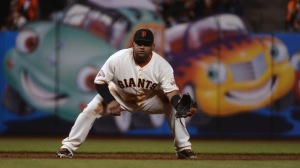 Sandoval bounced back in 2014, batting .281/.337/.451/.788. He also flashed some serious leather, with a defensive WAR of 5.3 tying him for sixth overall amongst third baseman. However an atrocious baserunning WAR of -4.7, twelfth worst amongst major leaguers, hurt his overall WAR considerably. Pablo checked in with an overall WAR of 3.0, eleventh out of twenty-five third baseman with at least 500 plate appearances.
To recap, according to WAR, Pablo Sandoval has had an average ranking of 13.66 out of the top twenty-five third baseman in the game for the last three years. That is the very definition of below average. Meaning the Red Sox should scout elsewhere.
Headley The Better Option?…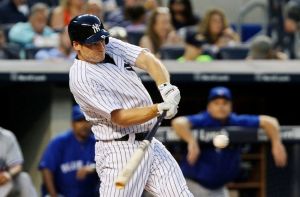 Now we come to Chase Headley, who in many ways is the polar opposite of Sandoval. Headley, 30, has been underrated both offensively and defensively for most of his career. This is most likely due to the fact that he has spent majority of his time out of the spotlight, playing for the San Diego Padres.
In 2012, Headley had an explosive, borderline MVP-level campaign. He batted .286/.376/.498/.874 with thirty-one homers and, according to WAR, Headley was the sixth most valuable player in baseball. This was clearly an outlier.
Headley's slugging percentage that year was ninety-eight points higher than his next closest year and he's never hit more than thirteen homers in any other year of his career. It's fair to say that Headley will almost certainly never replicate those numbers again. However, he also ranked as the fifth best defensive third baseman in baseball that year according to WAR, which is right in line with his career norms.
In 2013, Headley's offensive performance crashed back to earth but his overall performance was a typically solid Chase Headley season. Headley batted .250/.347/.400/.747 with an overall WAR of 3.6 that year. Headley's defensive WAR was 9.2, good for seventh in the league. Coincidentally, Headley also ranked seventh in overall WAR amongst third baseman with 450 plate appearances, besting the fifteenth place Sandoval by a healthy margin.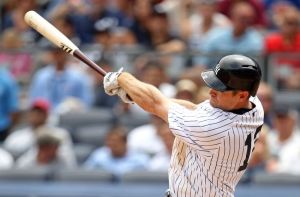 Last year, Headley's offensive performance again experienced an outlier, albeit one of a different nature. Headley batted a sub-par .243/.328/.372/.700 on the year (please note that this is still infinitely better than the combined .580 OPS Boston third baseman put up last year), but Headley's offensive performance was a tale of two seasons.
From the beginning of the season through June 30th, Headley batted .201/.289/.322/.611. However after making a batting grip adjustment, Headley hit .277/.360/.414/.774 for the rest of the year (h/t Nicholas Minnix). Wouldn't you know it, that's just about in line with Headley's career averages of .265/.347/.409/.756.
Most importantly WAR had Headley ranked as one of the best defensive players in baseball last year with an absurd defensive score of 21.6. That was the third best defensive score in all of baseball, two spots ahead of Boston's own defensive savant, Dustin Pedroia. Headley's stellar defensive play brought his overall WAR to 4.4, good for seventh out of twenty-five third baseman with 500 plate appearances, four spots ahead of Sandoval.
Interestingly one of the primary knocks on Headley has been his inability to stay healthy. However, since his first full-time season in 2009, Headley has played 867 games, averaging out to 144.5 per year. In the exact same time span, Sandoval has played 828 games, averaging out to 138 per year.
To put it simply, over the past three years Chase Headley has been better than Pablo Sandoval every single year. Headley, like Sandoval, is in the prime of his career, but he's going to cost somewhere between one-third and one-half of Sandoval's contract. If the Red Sox are serious about winning on the field and not just in the court of public opinion, then they need to abandon their pursuit of Pablo Sandoval as soon as possible and do everything in their power to sign Chase Headley.
Follow @CeeLukes on Twitter