UFC 181: The Epic Rematch Between Hendricks & Lawler
Updated: December 5, 2014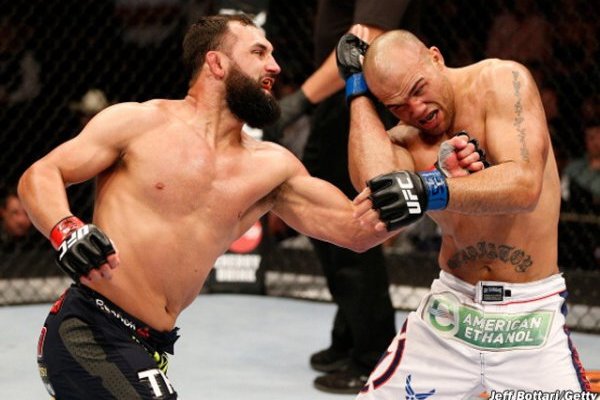 On Dec 6th there will be two title fights on the main card for UFC 181, and this is a pay-per-view event worth every penny. In the co-main event, lightweight champion Anthony Pettis will put his title on the line vs. ex Strikeforce champion Gilbert Melendez.
The 32-year-old Gilbert "EL NINO" Melendez who has a 22-3-0 record, stands 5'9″ at 155LBS, and won his last bout in UFC 166 against a tough Diego Sanchez by decision, is an a superb fighter. Melendez and Pettis will be coming off the hit Fox Sports 1 reality show The Ultimate Fighter. Melendez will be the underdog against Pettis who is a world-class puncher and a very creative in the octagon, but both fighters have a great ground game and cardio to boot.
Almost every time you put two great ground specialists in the ring they tend to cancel each other out, and it ends up a bloody mess. In a standup fight, Pettis will have the edge when it comes to accuracy, however, Pettis will have to be careful not to get into a brawl because Melendez carries some heavy hands and could end the night early. So it will be imperative that Pettis moves around the cage and not stuck up against it; but the guys will put on a show.
The main event will feature a hungry Robbie Lawler who's in this bout after losing his last fight against Johny Hendricks by a close judges decision at UFC 171. In that fight, Hendricks got a take down in the 5th round but managed to hold on in the late stages of the round. With Hendricks going stalemate on Lawler, you could see the disappointment written on Lawler's face. If you were lucky enough to watch their last fight in UFC171, it was a slugfest from the start. In the first round of that fight Lawler staggered Hendricks right away.
It looked as if Johny wasn't going to make it out of the first, but his cardio paid off and he was able to recover. As the fight continued it was apparent there was no quit coming from either corner. In fact it seemed that once the new round started, it seemed as if the punishment the two were giving each other was getting worse.
But as the 5th round started to wind down, commentator Joe Rogan was convinced the fight was even and a takedown would be the only way to separate the two on the scorecard.
And as usual, no sooner had Rogan made that statement, the All-American wrestler out of Oklahoma State Hendricks shot for the double leg move and pinned Lawler against the cage until the final bell rang. Like I said earlier, if you missed it, go watch it before this next match takes place.
If you plan on watching Hendricks and Lawler part 2, expect much of the same form their first bout. Both fighters were disappointed when neither fighter got knocked out, and I'm pretty sure that will change in this epic rematch. This is going to be epic.
Follow @Harris9179 on Twitter