Has The English Premier League Taken A Step Back?
The English Premier League is the best Futbol league on Earth. Well, to EPL fans it's certainly the best on Earth. But for a few years, fans of Spain's La Liga and Germany's Bundesliga have said the EPL has taken a step back. This is absolute nonsense, right? How can the league with so much history and prestige be second to anyone? Let alone third?
Well, as a fan of the EPL, I've felt for a few years now that the quality of the league and teams at the top in general have taken a dip. And for me, this was probably the worst EPL season for England's big teams I can remember.
Where Have Our European Champions Gone?…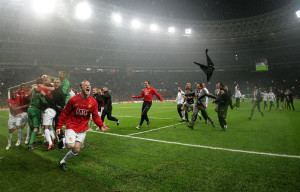 English teams pride themselves on fighting not only for trophies domestically, but also for trophies abroad against the continents best clubs. And in recent years, the EPL's track record in European competitions has been woeful. The last European champion from England is Chelsea in 2012.
And before that it was Manchester United in 2008, and Liverpool before them in a come from behind miracle win against legendary Italian side AC Milan in 2005. The last few years have not been anything that England can brag about.
In the current 2014-2015 season, no English team made it to the quarter finals of the Champions league. Arsenal and Chelsea were both knocked out of the competition by "lesser league" competition if we can even say that from France. AS Monaco and Paris Saint Germaine took out the London Giants in the round of 16.
Manchester City lost out in a 1-sided demolition at the hands of Spanish Giants Barcelona. Liverpool didn't make it out of the group stages and were out of the Champions League and Europa League by February. And the English juggernauts Manchester United didn't make the competition at all. In the last 5 years, there have only been 2 (Chelsea twice, Manchester United once) English teams to reach the semifinals of the Champions League, and only 1 winner being Chelsea in 2012.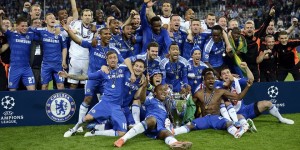 And in the Europa League, Chelsea won the competition in 2013 but before that the English winners were Liverpool in 2001. England prides their teams on being able to not only get deep in Europe, but to ultimately raise the trophies. England is far behind in regards to catching up with European competition and this is a worrying aspect that needs to be addressed.
Parity At The Top Of The EPL Table?
Chelsea FC are the champions-elect of England, and once they finally raise the trophy, it'll be the end of a one horse race in England. England isn't the only League like this of course. In Germany's Bundesliga, Bayern Munich separated itself from the rest of the pack since day 1, and in La Liga, it's back to a two-horse race between super powers Barcelona and Real Madrid. But it's usually at least a two-horse race in the EPL.
Whether it be the Manchester clubs, or Chelsea and a club from Manchester, last season saw Liverpool in the mix, or Arsenal before the trophy drought, there's always been some parity to say the least. This season, Chelsea is so far an away better than every other team that they virtually had the title wrapped up in March.
Everyone else was fighting for 2nd place, or for a guaranteed champions league qualification spot. And that is not a good sign.
The entire EPL were hoping for a Chelsea collapse, which looked possible in spots with the soon to be champions not playing their best football in 2015. But alas, Jose Mourinho's men came good and held off a late charge from Arsenal.
But as much as we would like to think every other team had a glimmer of hope, the fact that it would take one team's utter collapse for any other team to come close is an abomination. This is the EPL, this is a league that is supposed to be 4-6 teams deep every season with potential champions.
The EPL is the crown jewel of European football; but not how it's presently constructed. This current Chelsea team is not close to the Chelsea teams under Mourinho's first reign, Arsenal have miles to go before they can even come close to recapturing those Invincible sides under Wenger, Liverpool look lost compared to under the reign of Rafael Benitez, and Man United not being top of the league for back to back seasons was unthinkable under Alex Ferguson's watch.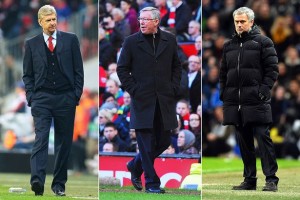 But, here we are in 2014, and Chelsea are the runaway champs, Arsenal only showed up halfway through the season, Man City become old seemingly overnight, Manchester United are a makeshift team put together with over priced pieces that didn't fit, and Liverpool have been the pioneers of their own destruction since the end of last season.
As doom and gloom as I make it all seem, because I do believe this is the worst I've ever seen the EPL, there is hope for the future.
The Stars And Managers of The League Will Help Solidify The EPL's Greatness…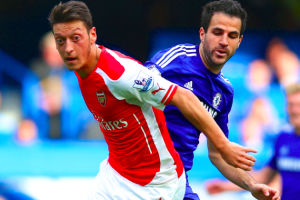 A club is only as good as the man pulling the strings from the touchline. In the top four currently are two legendary managers with a pedigree of winning in Europe, Louis Van Gaal and Jose Mourinho.
Both managers have had success in multiple countries, and both are top class gaffers. Arsenal has a legendary manager in Arsene Wenger who's never tasted European success, but has lost in the finals of both the Europa League back when it was called the, and also the Champions League in 2006 against Ronaldhino's Barcelona. Manuel Pellegrini is a very good manager but his teams don't seem to have the mettle to conquer it all in Europe.
But Jurgen Klopp may be waiting in the winds for possible opening at City and Liverpool. With Klopp, Manchester City and Liverpool FC would be a forced to be reckoned with in Europe given the right transfer kitty and the time to grow. So the EPL has capable managers. But the players are important as well.
The EPL already has some top players like Eden Hazard, Alexis Sanchez, Wayne Rooney, Sergio Aguero and Raheem Sterling. There are plenty of other star players, but I have a feeling in the summer of 2015, England will see a bigger influx of stars coming into the top 4-5 teams to help the clubs reach the heights they did during the early 2000's.
Arsenal has navigated through their baron trophy run and is now in a position to continue amassing top players. Jose Mourinho will never be satisfied unless he has a team competing on numerous trophy fronts, so look for him to sure up this Chelsea side for a sustained run in Europe and the EPL next season.
Manchester United have a wish list of players under Van Gaal that will certainly make the Red Devils a force again with the likes of Hugo Lloris, Mats Hummels and Ilkay Gundogan being mentioned.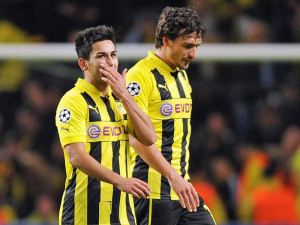 Manchester City have deep pockets and may have a new coach which could be a winning recipe, and Liverpool may also have a new coach and have a rich history of thriving in Europe while fighting for top 4 in England. This is definitely the worst season I have watched in the EPL in some time, and I know I can't be the only person that feels that way.
But the EPL will be trending back up, and from next season onward, I believe we will see the EPL reach the level that it was at during the era of Sir Alex Ferguson, Arsene Wenger, Jose Mourinho and Rafael Benitez.
The EPL is still the best league on Earth, and although it may not be as great as it was a decade ago, 2015 will be the year that England return to setting its sights on dominating Europe while keeping it's own league at the top of heap.