Hulk Hogan, Hooters in Newport Beach, & Albaggio's AFC/NFC Championship Picks ATS
Updated: January 20, 2017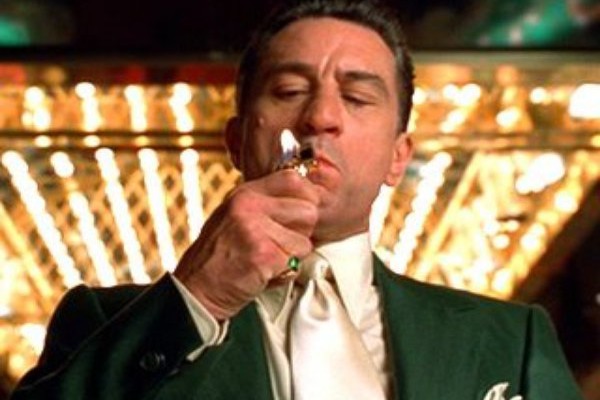 T'was the summer of 1998 and my childhood buddy Mark and I were a year out of high school enjoying the end of our summer. We made a trip to Newport Beach to visit some female friends at a beach house.
During some down time early in the afternoon we decided to take a walk on the town to see what was what. We weren't looking for anything in particular, but away in the distance we spotted a Hooters restaurant.
Although you can't legally drink when you are 19 years old I can promise you it's not a terrible idea to eat and gaze at an establishment where scantily clad women are paid to make you feel like a million bucks even though you only have $36 in the checking account. Broke or not, we B-lined to the enormous orange welcoming sign determined to better our day.
About fifty yards from the entrance three GIGANTIC men dressed in nothing but black speedos were strutting out hooting and hollering about who knows what. At 25 yards, I focused on the guy in the middle who was an absolute specimen (6'8", 303 lbs.) wearing a black bandana and what appeared to be a black beard that was either painted on or was a terrible dye job. It was exactly whom you would've guessed…HOLLYWOOD HULK HOGAN!!!
Mark grabs my arm and is pleading for me to say something so I stepped up and blurted out like any "Nature Boy" Ric Flair fan would and yelled with my fingers up proudly, "Hey Hulk, Four Horsemen baby!" He and his enormous buddies who looked like they still had a syringe in their ass from all the steroids started to chuckle and then the greatest moment of my 19 year-old life happened.
Hogan points at me and cackles, "You would like the Four Horsemen because you're a HORSE'S ASS!!!" They all keeled over in laughter like Hogan had said the funniest thing they'd ever heard and Mark looked at me in disbelief and says, "Dude, you just got called a horse's ass by Hulk Hogan!" I smiled back and proclaimed, "I did, didn't I?" We high-fived as they walked away and we entered Hooters.
Just when we thought the day couldn't get any better we were being escorted by a lovely hostess and walked by Dennis Rodman's table which was surrounded by four beautiful women who probably had intentions to do naughty things to him later that night.
I grab Rodman's attention and point to my Jumpman tattoo on my shoulder (which my Dad almost killed me for getting a year earlier), and Rodman who was known for his crazy antics at the time just gave me a huge grin and thumbs up. This had to be the climax right? Wrong…evidently God was looking down on us this beautiful sunny day because the next thing we know there's a ton of commotion on the other side of the restaurant.
It turns out Brutus "The Barber" Beefcake (he was going by the stage name The Disciple at the time but I refuse to call him that) had slammed a patron's head into the table who was spouting off earlier in the day.
Hogan returns through the front door grabbing Beefcake's arm and we overhear him pleading, "We gotta go brother, the cops are on the way." A boat pulls up to the back of the establishment (which had its own harbor) and picks up Hogan and Beefcake, and they sail off into the sunset.
Now, I have no idea what that story has to do with this week's picks but if you're envisioning Hogan walking through the curtains at Madison Square Garden and the sound system blaring, "When it comes crashing down and it hurts inside…" then we're all on the same page here. Let's do this!!!
As always, home team in ALL CAPS.
FALCONS (-4.5) over Packers
One would have thought I'd learnt my lesson last week. Even though it was a home game for Dallas the Cowboys realized pretty quickly they were in Mr. Rodgers neighborhood after the 1st quarter.
My 8th grade Honors Science teacher, Mr. Gallegos, couldn't hold a torch to the Green Bay QB's dissecting skills.
When you put that canon of an arm, vision, mobility, football IQ, along with superior playmaking ability all together, we're witnessing an ALL TIMER.
Forget the three Hail Mary's in the last 14 months; that's Rodgers letting us, the public know in his Tom Cruise voice, "Just a walk in the park, Kazansky."
That 36 yard dart to Jared Cook (which was a phenomenal catch by the way), was out of this world… wizardry at its finest.
With all this in consideration, I can't see Atlanta spotting the road team a 21-3 lead on Sunday like Dallas did.
I tried to make the argument the holding penalty after the 75 yard return by Devin Hester changed the entire course of the game but to be fair, Seattle's defense had no chance of keeping that Matt Ryan led offense under 30 points without safety Earl Thomas.
I wasn't a believer in the Falcons until last week. I'm taking Atlanta laying the 4.5 points because their defense is improving every week but mostly because I saw the weirdest thing in their QB's eyes that I hadn't seen since his Boston College days…complete confidence.
Green Bay 27 Atlanta 41
PATS (-6) over Steelers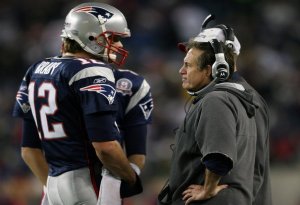 This is a battle of two teams that nobody wants to bet against. You're literally damned if you do and damned if you don't. Pittsburgh is 2-0 ATS these playoffs and New England just played one of their worst games of the season and STILL covered a 17 point spread.
It helped that Brock Osweiler once again made me look like a prophet when my buddy Steve (who had the Pats tied in bets every which way), was on the edge of his couch and I took a big toke off my cigar and said, "Don't worry man, it's Brock. You're good…" He literally threw a pick on the next play.
Pittsburgh drove the ball up and down the field against a solid Chiefs' defense but if they have red zone trouble against the Pats Chris Boswell can kick until his leg falls off because field goals aren't going to cut it against New England.
I see Bill Belichick and Matt Patricia doubling WR Antonio Brown and sicking the rest of the pack on RB Le'Veon Bell and if guys like Eli Rogers and Jesse James beat you then so be it. Offensively, look for RB Dion Lewis to play a big role again and my sleeper is WR Michael Floyd to make some key plays. I like an Atlanta v. New England matchup in Super Bowl LI (51).
Pittsburgh 20 New England 27
A big thanks again for reading and please keep up the sharing/liking on both Facebook & Twitter (@jamesalbaLA) or the comment section below.