Liverpool F.C.: The Importance of the Right Number 9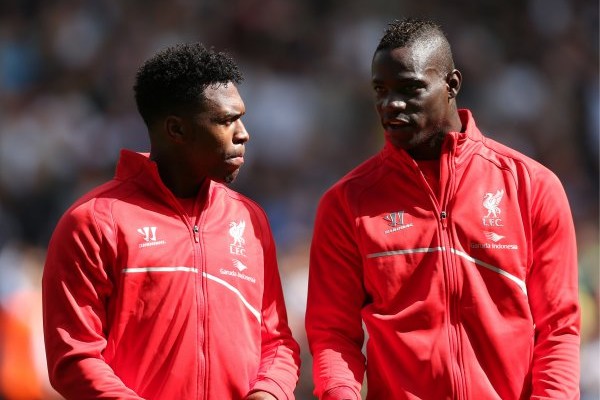 Throughout their illustrious history, Liverpool FC has always had great goal-scorers. From the likes of Roger Hunt, Kevin Keegan, Kenny Dalglish, Ian Rush, Robbie Fowler, Michael Owen, Fernando Torres to Luis Suarez, the list is a who's who of prolific scorers.
And at the end of each cycle, another great striker has appeared to take the place of the player who is last to depart from Anfield. That was the norm, until now that is. There was always going to be a period of transition following the loss of Luis Suarez, and anyone who thought otherwise was being incredibly naive, but the depths to which Liverpool have plummeted in the one season since he departed for Barcelona, and glory, has been difficult to explain, or accept for a great number of Reds fans.
Last year's loss of Suarez was not helped by the multiple injuries sustained by last season's 2nd top goal-scorer in the Premier League, Daniel Sturridge. And seeing as squad and striker depth is so important to a sustained push for the EPL title, Liverpool simply cannot afford to repeat the mistakes of last summer.
The strikers brought in to replace Suarez, or his goals at least, Mario Balotelli, Rickie Lambert and the returning Fabio Borini, were woefully out of their depth. And that was evidenced by the paltry return of 4 league goals between them in the Premier League all season.
So far in the early part of this summer transfer window, the Reds have signed Danny Ings from Burnley, and Divock Origi will join the club following his season long loan at Lille that was part of the deal to bring him to Anfield last summer.
A number of other strikers have also been linked with Liverpool like Christian Benteke, Carlos Tevez, Luciano Vietto, Alexandre Lacazette and Pierre-Emerick Aubameyang. Some of these targets seem more realistic than others, especially when considering the fact that Liverpool are unable to offer Champions League football next season. While others seem ill-suited to the style of play that Reds boss Brendan Rodgers professes to aspire to.
Yet these are not the only strikers that Liverpool could look at acquiring. I will give Reds fans a look at five possible alternatives to fill the striker position at Anfield.
Rodrigo Moreno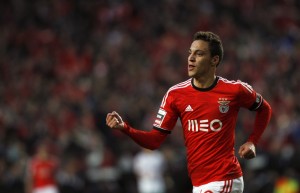 The 24-year-old Brazilian born striker may seem like an unlikely option given that he has only just completed a 30 million Euro move to Valencia. The young Spanish international only scored four goals last season for Valencia, and the deal may have been completed on a pre-agreed basis with his parent club Benfica.
If the Reds were to make an offer that would provide Valencia with an easy profit on the deal, they may well be able to steal him away. Meaning Moreno would go back to the EPL where he has already had a taste of the action, having spent some time at Bolton Wanderers on loan from Benfica, earlier in his career.
At Benfica he scored 27 goals in 68 games, earning him the loan move to Valencia. In the right system with the right compliment of players around him, his goal scoring tally can raise significantly. Rodrigo is comfortable on the ball and has very intelligent even when the ball is not at his feet.
He's very versatile and can play anywhere across the front line and even behind a main striker if need be, an aspect that could appeal strongly to Liverpool and the fluid attacking style that took them so close to the title in 2013/14. Rodrigo is definitely one to keep on eye.
Enner Valencia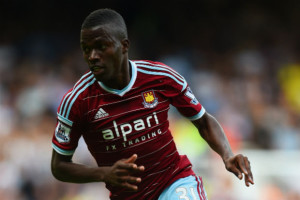 The 25-year-old Ecuadorian striker impressed at the World Cup last summer with 3 goals in the group stages in Brazil, and earned himself a move to the Premier League with West Ham United. The former Pachuca player from the Mexican top-flight was impressive with 18 goals in just 23 games while playing in Mexico.
Blessed with blistering pace and a rocket of a shot, Valencia showed signs of being a very good striker in patches for West Ham last season. Criticism was levied against him due to his lack of strength and inability to adapt to the physical nature of the league.
His return of just 4 goals in 32 games suggests that the criticism is warranted. With a season of Premier League football under his belt, and the opportunity to shine once again for his country at the Copa America this summer, Valencia could be an interesting option for the Reds.
Jese Rodriguez
The 22-year-old Spanish under 21 International has spent his entire career so far with Real Madrid, a club where it is notoriously difficult for youngsters to break into the first team. Such is the obsession with buying a team of Galacticos in the Spanish capital that young up and comers like Jese get lost in the shuffle.
After impressing for Spain in the Under 20 World Cup, Jese managed to break into the Madrid first team in Madrid and made the most of his chances. Unfortunately he sustained a serious knee injury in the Champions League Round of 16 against Schalke which really set him back.
With 8 goals in just 35 games for Real, mostly as a substitute, Jese has demonstrated pace, a deft touch, and an ability to work himself into incredibly intelligent positions around the box. The youngster could be exactly the type of player that Liverpool need to fire them back towards the top 4 in the Premier League.
After a disappointing season which saw Real finish without a trophy, and a subsequent change of manager, the signing of a new 'Galactico' in the forward line would not be surprising. And if that is the route Madrid take this summer, Jese could find his opportunities even more limited. And that is a situation which Liverpool could use to their advantage.
Kevin Volland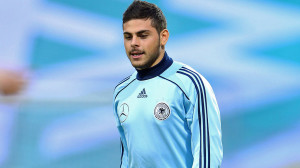 The 22-year-old German currently plays for Hoffenheim in the Bundesliga and has already made more than 100 appearances for the club, scoring 25 goals in those appearances. Volland has also netted 9 goals in 18 games for the German under 21 side and has 3 full caps for Germany.
Volland is a versatile player who can play as a center forward or on the wing, and it's this type of versatility that could appeal to Liverpool. Volland has proven himself to be an incredibly hard working forward player, intelligent and adept with both feet, as well as his head. Under the right tutelage he could develop into a top class forward if given the opportunity, and the support.
The big question is whether Liverpool in their current position can afford to take a chance on another player with potential in a side that already has one of the youngest average ages in the Premier League.
Roberto Soldado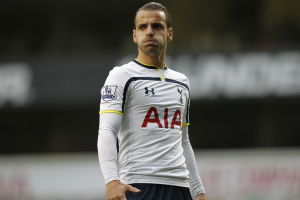 It would be difficult to consider Roberto Soldado's spell at Tottenham as anything but an unmitigated failure. However, when you look at his record before joining them it is clear that there is a very talented goalscorer in there and a change of club may help him find the form that has deserted him in North London.
Soldado, now 30-years-old, joined Tottenham from Valencia in 2013 and has scored just 7 goals in 51 games since, of which only 3 have been scored in open play. Prior to joining Tottenham, Soldado was an exceptional finisher having scored 59 goals in 101 games for Valencia, and 29 goals in 60 games for Getafe, as well as 7 goals in 12 games for the Spanish national team. Liverpool have proven to be a home away from home for Spanish players in the recent past.
Fernando Torres, Xabi Alonso and Luis Garcia, among others, have shined at Anfield, and at a price far below the £26 million that Tottenham initially paid for Soldado, he could prove to be a risk worth taking.
One thing is clear, a forward is desperately needed at Anfield this summer, and the player that Liverpool chooses, or the one who chooses them (If one in fact does), could prove to be the most significant factor in the Reds getting close to recapturing the form, and league position that they achieved in 2013/14.