The New England Patriots Off-Season Review
It's been an eventful off-season for the defending champs, with the losses of long-time captain Vince Wilfork and superstar corner Darrelle Revis, the near departure of Devin McCourty, the surprising franchising of Stephen Gostkowski and the signing of Jabaal Sheard.
With the draft right around the corner, let's hand out some grades for the Patriots' off-season thus far.
Declining CB Darrelle Revis' Second Year Option.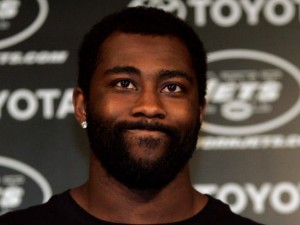 The Patriots declined their $20 million second year option on Darrelle Revis, thus making him a free agent.
Looking at the move in a vacuum, the loss of Revis is a disaster. He is one of the few true game-changers in the NFL, a shutdown corner who can literally take away half the field from an opposing offense. 
But the reality is far more complex than that. The Patriots were faced with the decision of paying Revis $20 million for one year or letting him hit the open market. Due to the fact the Patriots year-in and year-out field a competitive team they simply don't have the cap room to pay Revis $20 million without making drastic cuts to other parts of the team.
So the Patriots let Revis hit the open market, where the Jets were waiting to pounce. If you believe Mike Reiss of ESPN Boston, and I do, once Revis hit the open market he was determined to return to the Jets as long as they were willing to pay him, and owner Woody Johnson made it clear they were willing to do so.
Thus Revis returned to New York, well paid, with $39 million guaranteed.
Where Bill Belichick exhibited his typically sharp foresight was in the structuring of Revis' contract. By structuring Revis' contract the way they did, the Patriots declined Revis' option instead of cutting him. Under the league's draft pick compensation system, declining Revis' option entitles the Patriots to draft pick compensation if he signed elsewhere. If they had cut him, they would've received no compensation. 
Belichick knew that if Revis left after one successful year it would be because he was sure to sign a gargantuan contract. Due to the nature of the compensation system the higher the contract value the higher the draft pick the team receives. Thus it is a virtual certainty that the Patriots will received the highest possible compensatory pick, a third-rounder. This is why Bill Belichick is one of the best in the business.
GRADE: B- (F for Revis leaving, A for contract structuring)
Re-Signing FS Devin McCourty.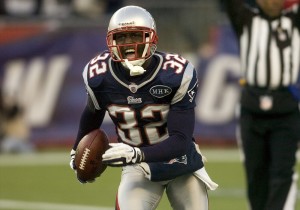 This was a close one. The Patriots almost lost their Pro Bowl safety to Tennessee, but at the last moment Belichick stepped in and upped his offer. This move was absolutely necessary because McCourty is a crucial part of the secondary and just entering his prime.
The Patriots made a rare misstep when they underestimated McCourty's market value. They decided to let him test free agency and it cost them. If they had attempted to lock him up a year earlier or used the franchise tag on McCourty they almost certainly could have gotten him to sign a more team friendly deal. 
Instead they let him hit the open market and he received much more interest than they anticipated. Thankfully the Patriots decided to match Tennessee's offer, because losing Revis and McCourty in the same off-season would have been an unqualified disaster. The McCourty signing should be rightly celebrated, but it was at a steeper price than it should've been.
GRADE: B (A for getting the signing done, C for low-balling and almost losing McCourty.)
Declining NT Vince Wilfork's Second Year Option.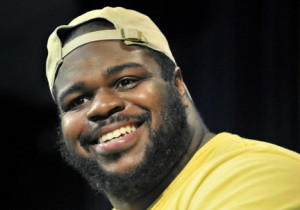 All true Patriots fans were sad to see the one of the nicest and longest-tenured players on the team go, but Bill Belichick is the most cold and calculating man in the business when it comes to player contracts, so it was bye-bye Vince. 
While many fans held out hope Vince would re-sign, and the Patriots were certainly in the running, it appears the Houston Texans were simply willing to pay more than the Patriots were comfortable with.
Some Patriots fans and pundits are worried about the interior of the D-Line with Wilfork gone, but it's clear the Patriots believe that Silver Seaga can step in and provide a reasonable facsimile of Wilfork's on-field production. The forgotten man here is interior pass-rush specialist Dominique Easley. He had a quiet rookie year after coming off a major knee injury his senior year at Florida, but he was the most feared pass-rusher in college when healthy. Keep an eye on him, as his development will be key this year.
Once again Belichick structured Wilfork's contract so that Wilfork's option was declined, as opposed to cutting him, thus netting the Patriots another compensatory pick.
Grade: B
Signing DE/OLB Jabaal Sheard to a Two-year $11 million contract.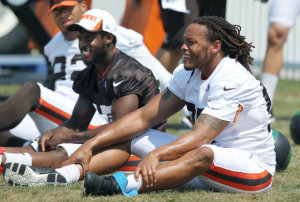 This is a classic case of a buy low signing on the Patriots part. Sheard has had an odd career curve. In his rookie year, Sheard was an elite pass rusher who struggled against the run. His sophomore campaign saw a complete reversal of that performance, where he was stout against the rush, but struggled to get to the quarterback.
In 2013, after being moved to outside linebacker in the 3-4, he returned to being an elite pass rusher and performed slightly above average against the run. Then, last year, Sheard was one of the best run-defenders in the league at OLB but was below average as a pass-rusher.
As career arcs go, it doesn't get stranger than that. We know Sheard can be an elite run-stopper and we also know he can be an elite pass-rusher. But he's never been able to do both in the same year and it's not like he's morphed from one to the other over time, he's flip-flopping back and forth every other year. 
If Belichick can coach him successfully and get Sheard to put the whole package together, then the Patriots will have one of the best bargains in the league on their hands. 
GRADE: B+
Declining CB Brandon Browner's second year option.
Sensing a theme here? Belichick has successfully gamed the system contract-wise to assure himself multiple extra draft picks next year via the compensatory system. Where other teams cut these type of players, thus entitling them to zero compensation, Belichick has mastered the capology necessary to make letting players go become a valuable maneuver. 
Many Patriots fans who were seeing red over the departure of Revis became even more enraged when Browner was let go, but the reality is that with Revis gone Browner became a lot less valuable. Revis allowed the Patriots to play press man coverage, a scheme which Browner (sometimes) excels in. Without Revis the Patriots are almost assuredly going to have a scheme change to much more zone coverage, for which Browner is ill-suited.
GRADE: B
Franchising K Stephen Gostkowski.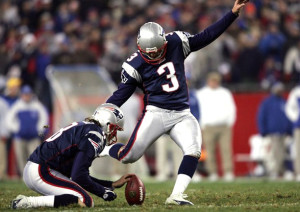 Bill Belichick's long tradition of franchising kickers continued with Stephen Gostkowski. Gostkowski is uniquely valuable to the Patriots because his strong leg resulted in the fifth most touchbacks in the league, despite playing late season home games in cold, windy conditions. Furthermore he was the most accurate kicker in the league last year, connecting on thirty-five out of thirty-seven field goals. 
The franchising move was slightly surprising given the McCourty situation, and as discussed, almost cost the team their Pro Bowl free safety. That being said, the move is a solid one.
GRADE: B 
So there you have it, the Patriots haven't hit any home runs like last off-season, but they've made the best of some tough situations. They reality is that they were almost assuredly never going to be able to bring both McCourty and Revis back unless one was willing to take a discount, which didn't happen in either situation.
The real key to the success of this off-season will be the upcoming draft. The Patriots have their own first-rounder, their second-rounder, two third-rounders (one of which is a compensatory pick via Denver's signing of Aqib Talib last year), and two fourth-rounders.   The Patriots have plenty of ammunition to re-load via the draft, and, if they pick correctly, should be primed to make another Super Bowl run. 
OVERALL GRADE: B