So, Arsenal, Where Do We Go From Here?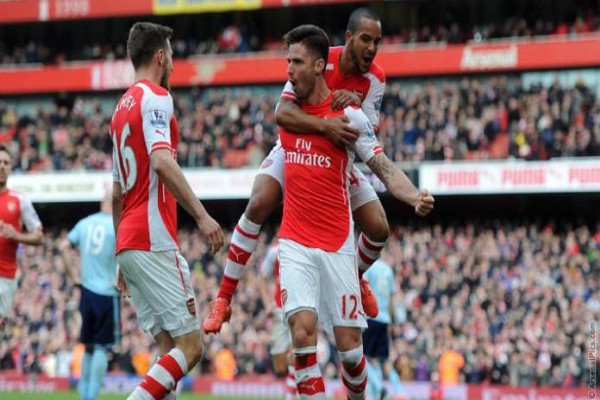 Futbol, ladies and gentlemen, is the world's sport, and the passion of billions of people around the globe. I've always referred to it as a beautiful heartache. There isn't a sport on the planet where a team can muster a beautiful gritty win with the odds stacked against them, yet leave fans distraught, annoyed, angered, confused and heart-broken all in the same instance. That is the perverse reality that Futbol fans of teams at the highest level deal with yearly in the UEFA Champions League, and it's painstakingly fun.
Arsenal were the latest victims of this "close, and well-played lads, but no cigar" ouster in the tournament. No one is to blame for this other than Arsene Wenger and charges. I've always said I'm not one for moral victories, and I certainly won't take one from the 2-0 win in Monaco. What I will say is the team continued with their recent world-class form, and now it's time to get down to the real business of things.
Top 2 and Another FA Cup, Anyone?…
Being knocked out of the Champions League is not ideal, and in more crass words, completely sucks, but that is the current reality of Arsenal's situation. So now, Arsenal must go all in on retaining their FA Cup trophy and finishing in second place. All though I know it's not technically impossible to catch Chelsea FC who have been the league leaders virtually all season, but overcoming a 10 point deficit on Jose Mourinho's men is a tough ask, and would require Chelsea to have a monumental collapse at the top. I don't foresee that happening. But what I can see is Arsenal's current form propelling them past Manchester City who have seemed to be come ridiculously old over night.
Bowing out to Barcelona in the Champions League is nothing to be ashamed of on the part of City, but losing to Burnley in the EPL is beyond alarming. Manchester City are in poor form and their squad doesn't seem to be up for this season like their recent years have shown. Now is the perfect time for Arsenal to strike and get a guaranteed Champions League qualification spot.
Year after year Arsenal drops to 4th place and has to qualify for Europe, which is just more games to an already crowded schedule. Enough is enough. Arsenal must finish in the top two this season to show that the improvement is actual. Last season ended up with the Gunners being 4th and winning a trophy.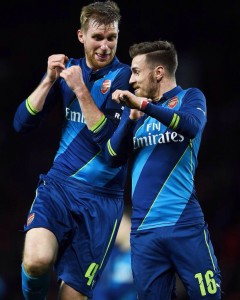 Finishing this season second and retaining the same trophy would truly show that the club is serious about competing for titles again on more than just one front. Arsenal have some tough matches ahead including Liverpool, Chelsea and Manchester United, so nothing is guaranteed, not even a top 4 spot, let alone top 2.
But there's no more midweek distractions and the players should be rested and ready to go every week. Arsenal dropped silly points in the first half of the season that have come back to haunt them currently, but they can try to make up for it by at least giving Chelsea FC something to think about by looking over their shoulders.
In regards to the FA Cup, Arsenal are back at Wembley to defend their title, and with two more wins they can accomplish that feat. None of the remaining three teams that Arsenal will/can face are pushovers, and after the way Monaco bounced the Gunners out of Europe, Wenger's men better have learned not to take any opponents lightly.
But this competition is Arsenal's most realistic shot at a trophy, and although Liverpool are in form as well, Arsenal must step up their game to an even higher level and win the next two matches. Anything less than a top 2 finish and another FA Cup would be seen as a step back in my eyes. And that is not something Arsene Wenger can afford right now.
Have A Mind Of Your Own, Gooners… 
Mesut Ozil
Too many times it seems as if Arsenal fans just go with a narrative that is placed in front of them and just start running and screaming bloody murder through the streets of logic with their eyes closed. The worst thing a fanbase can do is to constantly berate a player on their team just because they see others (including the media) doing so. I wrote a piece not too long ago on why some Arsenal fans don't understand Mesut Ozil and what he brings to the game. And reading recent comments and pieces by other writers, I see not much has changed.
Ozil has been at the top of his game since returning from injury and there's no surprise that Arsenal's current form has been in large part due to Ozil. Of course Santi Cazorla has been immense, as has Olivier Giroud since his return from injury, Francis Coquelin has been a revelation at defensive midfield, and Laurent Koscielny is making a claim as the best defender in Europe. But Ozil is the Tequarista of this Arsenal side, and every game I watch, he's consistently dictating play and getting it done not only on offense, but also on defense.
Yet, there are still people who question the German's level of skill and talent, and it just shows that some people will never understand that assists and goals aren't always the measure of influence and greatness.
I've always said the best players on Earth are the ones that can cause havoc on and off the ball. This is the reason Lionel Messi and Cristiano Ronaldo are the best players on Earth, and by a wide margin. It's not only what they do with the ball at their feet that make them special, it's their vision to always be at the right place at the right time thus making defenses paranoid even when the ball is on the other side of the pitch.
The same goes for Ozil. Of course Ozil is not at the level of Messi and Ronaldo, no one is. But the influence that Ozil brings to this Arsenal side can't and won't ever be able to be measured by mere statistics. If you want to see crazy statistics from players, go play FIFA on your PlayStation or X-Box.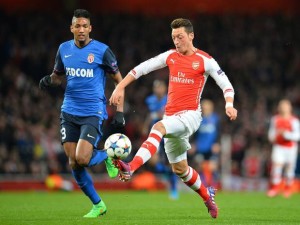 If you want to understand the beautiful game, realize that Ozil is dictating the game from the middle of the park and on the wings, and when he's in the mood, (like he's been in the entire second half of the season) he's the conductor of this recent Arsenal orchestra that has been a joy to watch. All I ask is that instead of slating Ozil, you really watch, and just don't listen to what others are saying or writing; just understand the game is far bigger than what the stat sheet is telling you.
Alexis Sanchez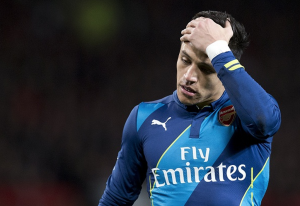 As frustrating as the ridiculous Ozil hate is, the recent Alexis Sanchez narratives aren't just stupid, they're absolute hilarious. For the entire first half of the season, pundits and rival fans alike were referring to Arsenal FC as "Alexis FC" saying the Chilean wonder man was the only reason Arsenal weren't lying in the relegation zone. My how the narratives have changed and the uneducated have come out of the woodwork to take shots at Alexis. Let's keep some things in perspective with Alexis. For starters, he has a motor on him that won't stop, and that athleticism is partly why he's so great at the sport. He's always on the go and never gives up no matter what.
And as great an attribute as his desire and stamina are, he has come to the point in his young career in the EPL that his style of play won't allow this for 9 months. Coming off of a World Cup and the ridiculous schedule that England has for club teams, Sanchez is burnt out. He's running on fumes and his second half production, or lack there of, proves it. In Spain when he played for Barcelona, he was allowed a winter break that let him go anywhere in the world for a few weeks to just relax and recharge his battery. He's not granted such luxury in the EPL.
If anything, come the holiday season, England takes it to an even higher level with the amount of regular season fixtures. Mix in the Carling Cup, Champions League, FA Cup and international duties, and you have, well, you have the current form Sanchez is in. He's going to have to adjust and throttle back his game just a bit in order for him to have two great halves of a full season.
The class is still there, it's just the physical nature of the EPL and fixture list that can be daunting to new players. It also took Ozil time to adjust to the rigors of England, so Ozil responded by putting on muscle and working harder on his fitness. Sanchez will be better next season at this same point, but for know, fans must understand that it's not a lack of class that has Sanchez playing under his usual level, but rather, the man is just bone tired.
He will still have a productive last two months, but to not love Sanchez and what he's done so far for Arsenal would be foolhardy. Temper your emotions, he's a Gunner and he loves the club. We Arsenal fans must support him through this rough patch. He'll need it.
There's still a lot of season left Gooners. And anything is possible. Again, do I see Chelsea collapsing and giving up their lead? No, I honestly don't. But do I hope I'm wrong and can point out how wrong I was in May? Absolutely. But, in the interim, a top 2 finish and retaining our FA Cup would be a damn good season for me.
So support your club, support your players, ignore the media and fellow fans who will stop at nothing to bring everyone around them down with their constant moaning. Arsenal are still EPL and World Futbol giants, and that should never be forgotten. And as always, "In Arsene We Trust."